Foodstuffs Expo returns to Waikato celebrating the FMCG industry's innovations, recognising supplier partners' accomplishments
Tuesday, 25 May 2021
New Zealand's largest B2B food show, Foodstuffs Expo, saw more than 5,000 attendees from across New Zealand's FMCG industry travel to Claudelands Event Centre in Hamilton from 12-13 May to recognise one another's accomplishments and celebrate the winners of the inaugural Foodstuffs Partnership Awards.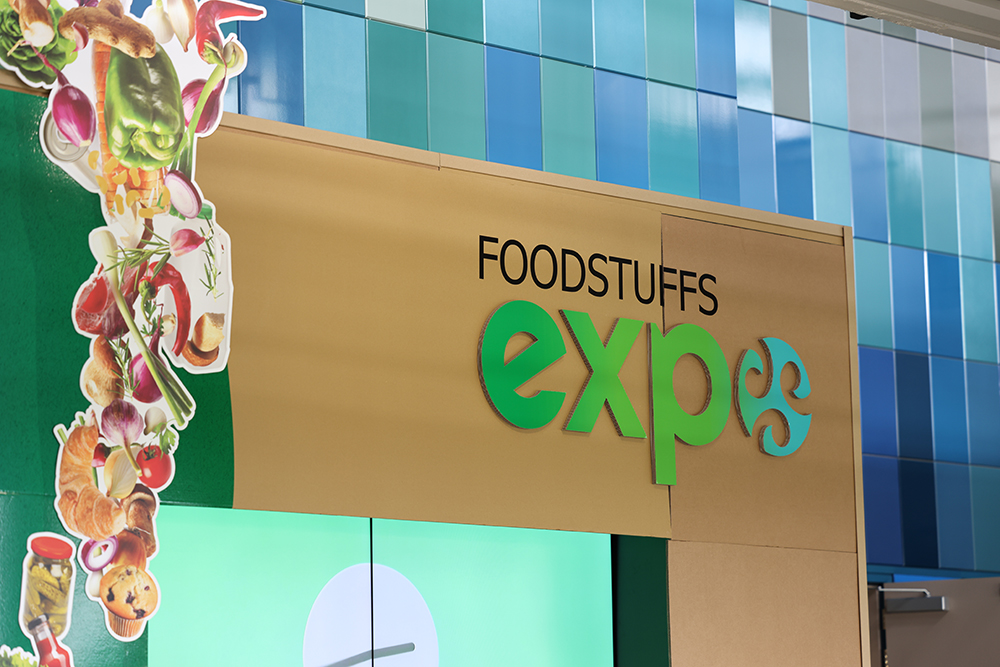 This year's Expo, originally planned to take place in May 2020, but was postponed for one year due to the pandemic, was an invite-only event with the 300+ exhibitors going to great lengths to capture the attention and tastebuds of Foodstuffs' co-operative members, merchandise managers and store representatives from New World, PAK'nSAVE and Four Square.
"The Foodstuffs Expo is an awesome opportunity for New Zealand's food & grocery supplier partners to put their products, solutions and innovations on display for all Foodstuffs members to experience first-hand," says Dominic Quin, GM of Marketing and Customer Experience, Foodstuffs New Zealand. "It's also a place where our teams can engage with suppliers to learn about the need or problem their product or solution is solving for New Zealanders as store representatives are always looking for new and innovative products to add to their local store's range and deliver for their own customers.
"This year's Expo is also unique because it's one of the first opportunities we've had as an industry sector to come together and acknowledge what we were able to collectively accomplish in looking after New Zealanders over the past year. We are incredibly proud of the strong and long-term relationships we have with our supplier partners, and it's a privilege for us to be able to gather under one roof and celebrate."
Expo always celebrates the best-of-the-best displays, with exhibitors vying to win one of six Expo Awards, and this year's Expo also saw the inaugural Partnership Awards recognise suppliers for their Partnership, Innovation and Sustainability efforts, with two Awards given out on behalf of both Foodstuffs' co-operatives, and three Awards awarded on a national level across both Foodstuffs co-operatives.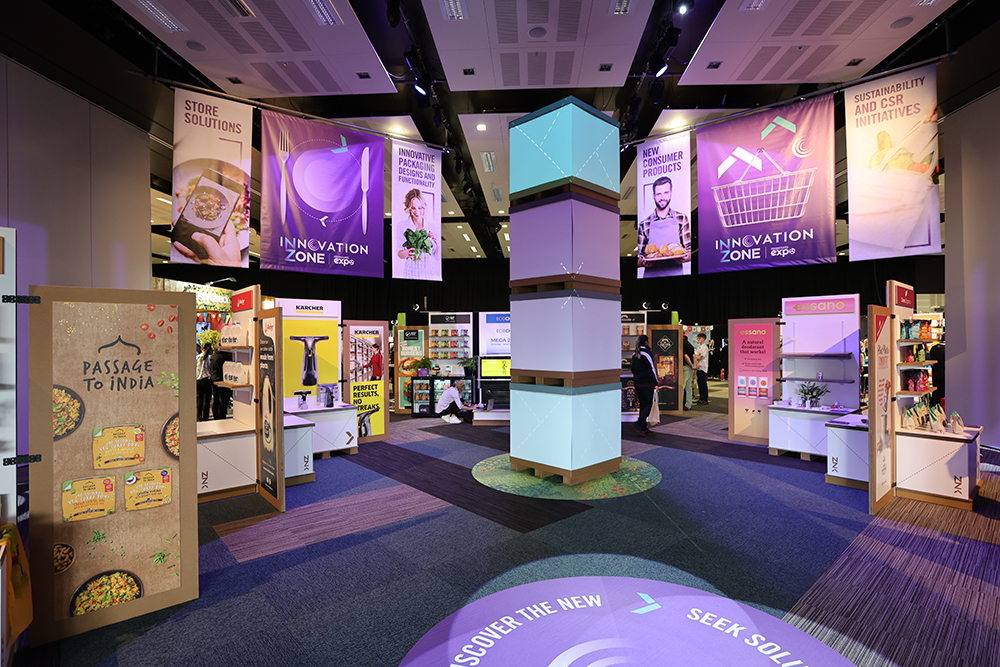 The Griffin's Food Company was awarded the inaugural Foodstuffs National Partnership Award, with the judges acknowledging Griffin's collaboration and relationship with the Foodstuffs co-operatives to create a positive impact in New Zealanders' lives, as well as the Foodstuffs National Innovation Award, for its Snackachangi brand launch and the introduction of New Zealand's first unwrapped snack bar in the Lunchbox category.
"True product innovation that delivers for consumers, manufacturers and retailers is seldom achieved without close collaboration and decision-making between manufacturer and retailer," says Tracey Seager, Marketing and Innovation Manager for The Griffin's Food Company. "We are humbled to receive the Foodstuffs North Island Partnership Award, in addition to two national awards for our Partnership and Innovation across both Foodstuffs co-operatives. The innate commitment and collaboration we share with the Foodstuffs co-ops to deliver for New Zealanders is something we are incredible proud of, and we look forward to more category disruption and bringing more customer-driven products to market."
Also new to Expo this year is the Innovation Zone which showcased the most innovative products fresh & grocery suppliers have to offer. Carefully selected by a panel of judges, the 20 finalist products from 15 different suppliers, fall within four categories: New Consumer Products, Sustainability & CSR Initiatives, Store Solutions and Innovative Packaging Designs & Functionality.
Fonterra exhibited in the Innovation Zone featuring their Anchor plant-based 2L bottle and Anchor Carbon Zero 2L Milk range in Sustainability & CSR Initiatives.
"We are proud to have played a part in the industry's collaboration and collective response to the pandemic," says Brett Henshaw, Managing Director of Fonterra Brands New Zealand. "The Foodstuffs Expo is one of the first events in over a year where we've been able to meet with fellow suppliers, share ideas and celebrate everyone's accomplishments."
Quin finishes that there is always a chosen food bank or food rescue partner to receive surplus chilled and ambient product from Expo exhibitors, and this year's recipient is local food rescue organisation Kaivolution who will redistribute the food to those in need throughout the wider Hamilton community.
Foodstuffs Expo 2021 Award Winners
| | | |
| --- | --- | --- |
| Award Category | Award Names | Winners |
| Expo | Best Overall Stand | MG Marketing |
| Expo | Best Fresh Stand | L'Authentique |
| Expo | Best Grocery Stand | Quarterpast |
| Expo | Best Store Consumables | McAlpine Hussman |
| Expo | Best Liquor Stand | Pernod Ricard New Zealand |
| Expo | Members' Choice Award | Henkel New Zealand |
| Co-operative | Foodstuffs North Island Partnership Award | The Griffin's Food Company |
| Co-operative | Foodstuffs North Island Sustainability Award | Fonterra Co-operative Group |
| Co-operative | Foodstuffs South Island Partnership Award | Mondelēz International |
| Co-operative | Foodstuffs South Island Sustainability Award | ecostore |
| National | Foodstuffs National Innovation Award | The Griffin's Food Company |
| National | Foodstuffs National Sustainability Award | Talley's |
| National | Foodstuffs National Partnership Award | The Griffin's Food Company |