New World and KitchenAid have help shaped our Summer
Monday, 24 January 2022
New World's KitchenAid summer promotion has proved hugely popular with redemptions hitting new highs for a New World promotion in the opening weeks. With over a million pieces of the high-quality ovenware brought into the country to ensure all customers get the opportunity to collect, New World is delighted to be able to extend the KitchenAid promotion for a little longer. Originally set to finish on 23 January, the promotion will now end in South Island stores on 30 January, and North Island stores on 6 February.
The promotion, which is on track to be New World's most successful to date, has ignited the imagination of Kiwis, with social traffic to New World KitchenAid recipe inspirations hitting a sweet spot and customers adding key ingredients to their weekly shops.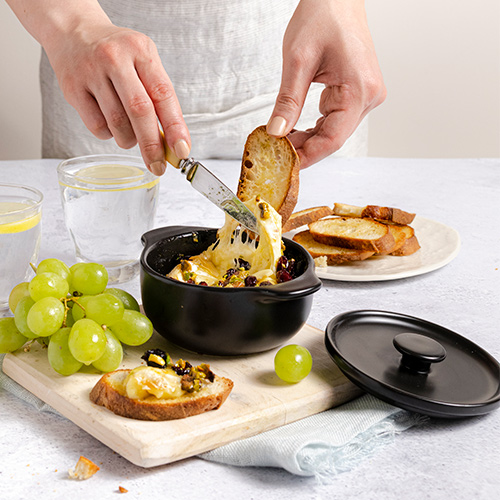 ---
The Mini Cocotte-inspired baked brie recipe proved a match made in heaven for New World customers. The simple but luscious recipe has made a big impact both online and instore. It has been among the most popular recipes on New World's website with double the views than the most popular recipe last summer, and the enthusiasm has flowed into shopping trolleys too. New World customers purchased nearly 25% more Mainland Special Reserve Creamy Brie/Camembert 125g and more than four times the amount of Manuka Doctor Multifloral Manuka Honey 40+ 500g during the first week of the summer promotion, as people up and down the country spruced up their cheese platters and enjoyed the mouth-watering dish.
To date, the easy to make and delicious three-ingredient crème brûlée recipe, also using the Mini Cocotte, has been the most popular recipe on New World's Facebook page, followed by the decadent crowd-pleasing white chocolate rocky road cheesecake made in the KitchenAid Pie Dish. Sales of the key ingredients for both recipes experienced a significant lift with Kapiti Ice Cream sales increasing by 53%, and Philadelphia Cream Cheese sales were up 150% during the week the recipes were heroed.
Pippa Prain, Head of Marketing and Customer CX for New World, said the 'KitchenAid effect' has been felt in homes across Aotearoa, as New World customers have got creative in the kitchen to showcase their premium KitchenAid ovenware.
"Customers have been redeeming their exclusive ovenware and sharing their delicious creations with us across all our social channels," continues Prain. "It's been amazing, almost as soon as our customers get their KitchenAid pieces home, they're scrolling through our recipes and making some amazing creations for their whānau and friends. The engagement has been phenomenal."
Currently, the Medium Baker with the Bamboo Lid is the most popular piece redeemed, and the Mini Cocotte a close second. The promotion is a strictly while stocks last, and customers who've been collecting and already have enough stickers are encouraged to pick up their ovenware next time they shop with us. For customers who haven't started collecting yet, there's still time to own your own beautiful piece of KitchenAid.
Customers can keep a check on stock availability by looking on the Facebook page of each New World store or by looking out for the special KitchenAid information stand at each New World store. There will also be a period after the promotion's finishing date to redeem stickers while stocks last. KitchenAid stickers won't be available from New World after the new closing dates.