New World and Student Volunteer Army add Auckland to growing list of communities with access to contactless grocery delivery service for older and vulnerable customers
New World and the Student Volunteer Army are adding Auckland to their growing list of locations, delivering groceries to older and vulnerable customers who're unable to leave home while the country is in Alert Level 4 of the National Pandemic Plan.
The service enables customers who are older, or who are potentially more vulnerable to the COVID-19 virus, to select and pay for their groceries via a custom-built website, or call in their order to a specially set up call centre. A local member of the Student Volunteer Army then shops for the groceries at a New World and delivers their groceries direct to their door.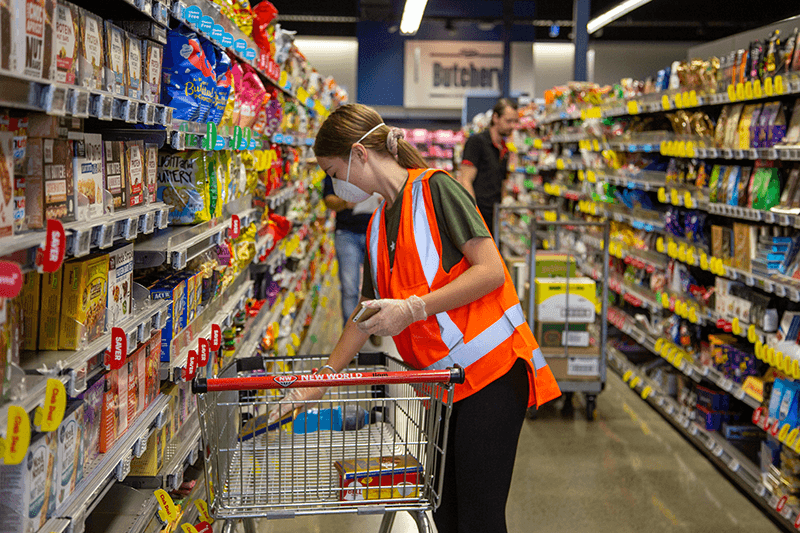 "We have over 2,000 volunteers trained up around the country says Sam Johnson, Founder of the Student Volunteer Army. We're up and running smoothly in several cities including: Wellington, Christchurch and Dunedin and we're adding Auckland to the list of locations we're serving."

Auckland based Student Volunteer Army volunteers will be delivering to Central, East and North Shore areas, picking the grocery orders at New World Remuera, New World Howick and New World Devonport.

The service is completely contactless minimising risk to customers at every stage of the shopping process. While volunteers are shopping, they will be adhering to the strict physical distancing protocols in place at New World.

New World have donated funds to the Student Volunteer Army to enable the scaling of the service across more locations; supporting the cost of managing the rollout.

Chris Quin, CEO Foodstuffs North Island says, "We're all about supporting our communities in any way we can right now and we're delighted to be a part of bringing this valuable service for our older and vulnerable customers to Auckland."

The service is currently up and running in Hamilton, Wellington, Nelson, Christchurch (including Kaiapoi, Rangiora and Rolleston) and Dunedin.

Access to the service is via https://sva.org.nz/
---
Related article: New World joins forces with the Student Volunteer Army to assist elderly and vulnerable customers with contactless grocery deliveries.