Salmon carves out a place on Christmas tables
Friday, 24 December 2021
Foodstuffs North Island confirms long-term commitment to NZ supplier of fresh Bluff salmon to meet increasing customer demand for many Christmases to come.
Nudge over ham, and shuffle along lamb -- fresh Bluff salmon is carving out a place on holiday tables and Foodstuffs North Island is working with Kiwi partners Sanfords to ensure supply for many Christmases to come with the most delicious fish around.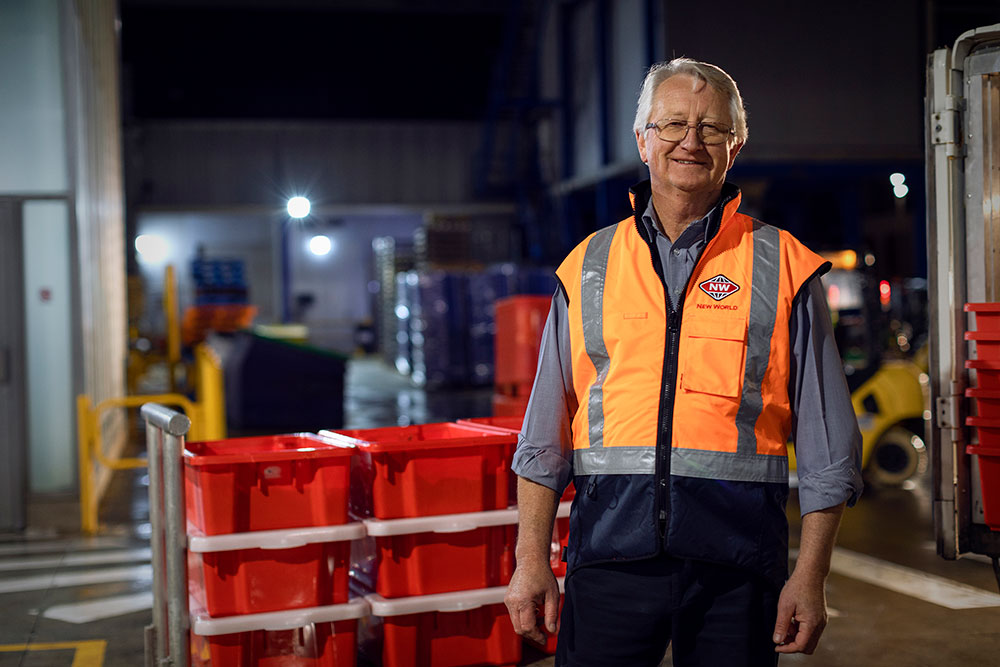 ---
"Seafood has long been a summer staple for New Zealanders, and salmon has really been turning heads at the Christmas table over the last couple of years," says Head of Seafood for Foodstuffs North Island David Jose. "It's no surprise to see it sitting on the spread alongside the more traditional main courses of ham, lamb or turkey."
Jose says salmon's delicious simplicity and versatility is likely behind its rising popularity, needing only a sprinkling of seasoning, toppings or condiments to shine. "Salmon is a no fuss delicacy – it's quick to cook and great even when served cold -- perfect if you don't want to be sweltering in the kitchen, or over the barbeque on Christmas day."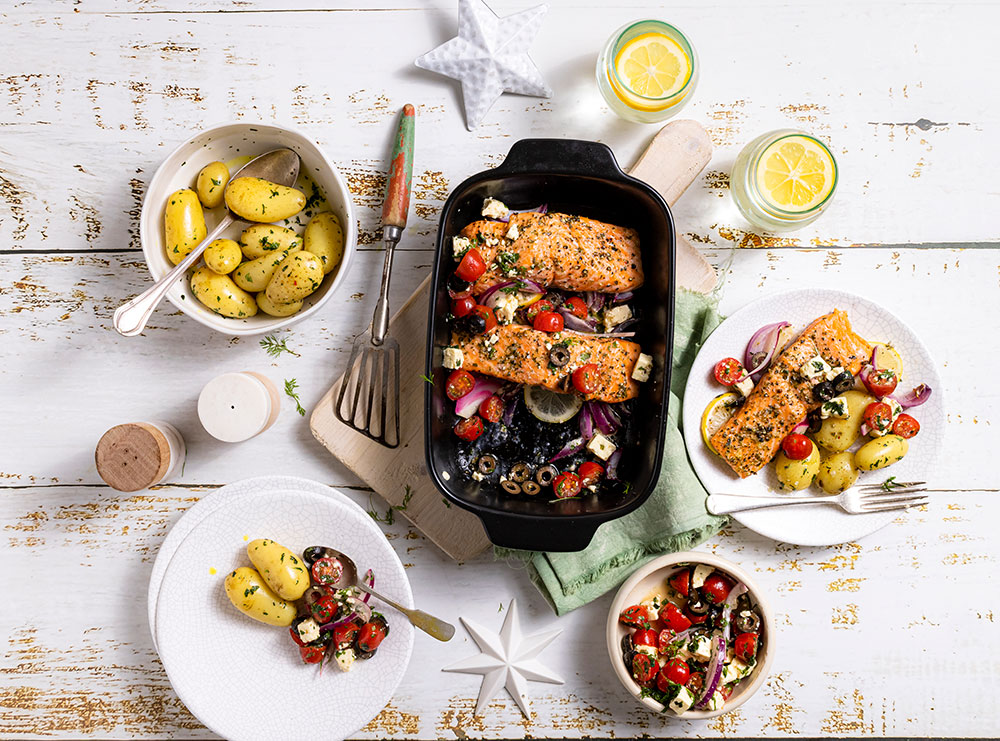 ---
Right now, it's peak season for salmon sales, with online shopping searches and purchases surging in the lead up to Christmas.
Searches for 'salmon' on New World and PAK'nSAVE online shopping platforms increase by around 50% during the second to last week before Christmas*, with sales volumes following a similar trend. This year, Kiwis are expected to add more than half a million meal portions of fresh Bluff salmon into their supermarket trolleys and virtual baskets during the last two weeks before Christmas**.
Timing is important though, says David, who encourages customers to get their fresh salmon orders into their store's seafood counter as soon as possible, ensuring they don't miss out in those critical couple of days to grab their chosen seafood.
"We always prepare to have plenty on hand and ordering ahead is the best way to secure your fresh side of salmon without any stress. "
"The 23rd and 24th of December are easily our busiest days of the year for seafood," he adds.
Helping meet this demand is local New Zealand seafood supplier Sanford, with Foodstuffs North Island and Sanford having recently updated and renewed their contract for a further five years – a substantial extension to their already long-held working relationship.
The new agreement builds on 14 years of partnership and confirms the commitment to supply Sanford King Salmon and a broad range of other seafood to Foodstuffs North Island's retail brands New World, PAK'nSAVE and Four Square, and wholesaler Gilmour's, for many years to come. "We believe Sanford's fresh King Salmon is the best quality around, and it's widely-recognised for its sustainability credentials," says Jose.
"We already stock it widely in our North and South Island stores, and it was a natural next step to extend our agreement with Sanford and continue to provide such top quality, fresh Bluff salmon to our North Island shoppers."
Sanford Chief Customer Officer, Andre Gargiulo, says his team is thrilled to have such a partnership with Foodstuffs North Island which has been fostered over the past decade and really shown its strength through the Covid-disrupted previous 18 months of business.
"We are New Zealand's oldest seafood company, with a history that stretches back 150 years, and we are intensely proud of our salmon, which is grown in the cool, clear waters off Stewart Island."
"Sanford has a unique working relationship with Foodstuffs Seafood team and our mutual goals to see our Salmon in the hands of NZ consumers and grow the range we can offer through Foodstuffs North Island seafood counters which has scope for considerable growth in the coming years."
"It's our mission to provide the best products and range available, and this most recent agreement with Sanford is a big part of achieving that for our customers well into the future," explains Jose.
"Our work with Sanford, our Warkworth-based long-line fishing company Leigh Fish, as well as other New Zealand fishing companies and fishers, secures a reliable supply of top-quality, fresh seafood for our shoppers and enables us to expand the range we have available and offer great value for money."
Foodstuffs' commitment to the New Zealand seafood industry is long and diverse. The journey began in earnest in 1999, with the cooperative's seafood division securing the supply of locally sourced fish by investing in fishing quota.
Today, through working with large companies including Sanford, Moana, Talley's, United, Sealord and many small to medium-sized businesses, Foodstuffs continues to invest in local, sustainable seafood supplies and grow connections with local supplier and iwi groups.
In 2019, the company acquired Leigh Fish to further build on the range of premium seafood available instore, and invest in the company's sustainability story, supporting small artisan fishers, living and working locally.
*Based on 2020 online search statistics for New World and PAK'nSAVE in the North Island in the week commencing 14 December 2020 (week prior to the week of Christmas) compared to the week commencing 16 November 2020 (one month out).
**Based on 2020 shopping trends at New World and PAK'nSAVE in the North Island.