Thanks for being there.
From humble beginning in 1922, our co-op has seen a lot over the last century. And the common thread through it all is our people, who bring the co-operative spirit to life.
For 100 years, we have come together to as a team to work, collaborate, innovate, and connect so that New Zealanders get more out of life. Together, we are here for New Zealand and for each other. Our team is a big network of everyday people who have spent 100 years building a successful co-op model, strong teams, friendships, and community connections that are something we can all be proud of.
Thank you to every Foodie past and present, as well as all our incredible partners and New Zealand communities, for being there with us.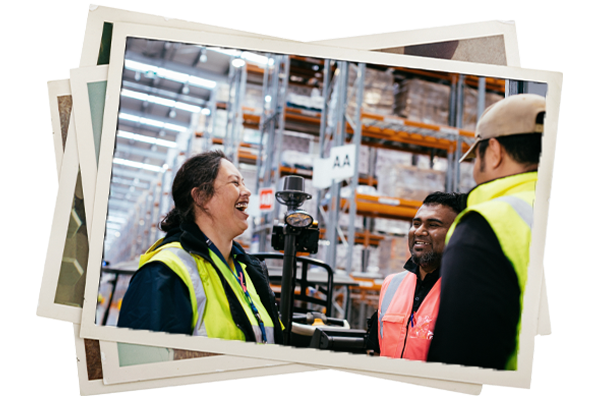 A century of stories.
With 100 years of history behind us, we know there are a lot of stories to be told. And we want to hear them all!
From the seed of an idea to bring New Zealanders shopping innovations, to the families who have been in the business over multiple generations, to the people who met their lifelong partner at Foodies, to our COVID-19 heroes, to those that had their first ever job with us, and to funny moments with teammates we never want to forget.
Whatever the story, now is the time to share.
Tell us your story!
Whether you're part of our team, or play a role in the wider Foodies network, or have a story from a friend of a friend who has a Foodies connection… we want to hear from you!
Use the form below to share your story. It's super easy to use and you can also use this form to let us know if you'd prefer we get in touch with you directly – after all, some stories are best told through a good old yarn on the phone!
Some thought starters
Comedy
When did you split your sides laughing at Foodies?
What's a running joke between you and your workmates?
What's the funniest thing that happened in your team?


Love and relationships
Did you meet your bestie or love of your life at Foodies?
What's your best memory of something fun you did with others in the co-op?
Perhaps you had an unexpected reunion at Foodies with someone from another life?


History
Are there multiple generations of your family who've worked at Foodies?
Were you part of a major co-op milestone?
What was your first day like?

Adventure and action
What was the biggest change you've seen over the years at Foodies?
What's the most incredible thing you've been part of?
Share your story
Terms and conditions
By making this submission you agree that Foodstuffs North Island may use and/or publish the story you have submitted as part of this application at its sole discretion in publicly available material, including in external advertising, on social media, Foodstuffs' website etc. Any submissions that are made public will be anonymised and Foodstuffs North Island will not disclose your personal information without your prior written consent.