Our story
We've been a part of New Zealanders' lives for nearly 100 years – since 1922! We're proud of our history and can't wait for the next 100 years serving our communities.
Creating Co-ops to stand the test of time
We've been serving New Zealanders since 1922, when a young lad named J. Heaton Barker called together members of the Auckland Masters Grocers Association to discuss plans for the formation of a Co-operative (Co-op) buying group.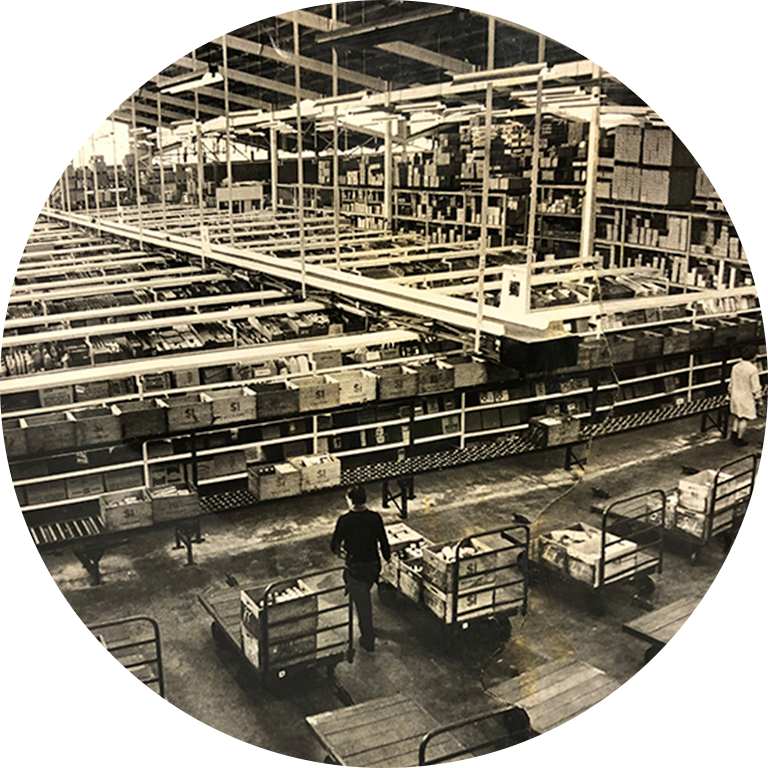 Similar Co-ops were set up in other parts of the country including:
Wellington (1922)
Christchurch (1928),and
Otago/Southland (1948).
Initially, the buying groups traded under different names, but in 1935 the name Foodstuffs was adopted by all the original Co-ops. Over the years there have been a few mergers between the regional Co-operatives to form two Co-operatives, Foodstuffs North Island and Foodstuffs South Island. Each Co-op operates independently and autonomously with its own Board of Directors, Chief Executive Officer, and management structure. But, we all remain proudly 100% NZ-owned and operated.
Take a trip down memory lane
We've gone from strength to strength, evolving as our customers' shopping needs have changed. And, with an almost 100-year history – you can bet we have a few stories to tell and milestones to share:
from introducing our iconic Own Brand, Pams, in 1937
to launching New Zealand's first self-service grocery
to adding charging stations for electrical vehicles, so our customers can charge up while they shop!
Check out this video to see our Foodstuffs story to date:
Keeping future-focused
We're proud of our roots, our growth, and our purpose of making sure New Zealanders get more out of life. We're also Here for NZ through the good, bad, and when life throws you curveballs.
For us, in no year was this more true than in 2020, when our incredible Foodies team came together to do their part and help New Zealanders get through COVID-19 lockdowns.
"I am proud of our Co-op's response to this crisis. I am proud we delivered on our commitment to keep our team, customers and visitors safe, while continuing to make sure New Zealanders had access to affordable food. I am proud of the rapid innovation in our Co-op to launch things like the virtual queue technology, and I am proud of the way our Co-op culture and values showed up in everything we did." - Dean Waddell, Chair of Foodstuffs North Island's Board of Directors and Owner Operator of PAK'nSAVE Cameron Road.
As we look to the future, we're committed to working towards becoming one of the world's most customer driven retailers and will continue to:
Understand our customers better,
Consistently deliver what they value,
Prove our loyalty through our actions.
Explore the bigger picture