A bit like coming home: Foodstuffs North Island Head of Merchandise, Brigit Corson returns to her produce roots
19 July 2023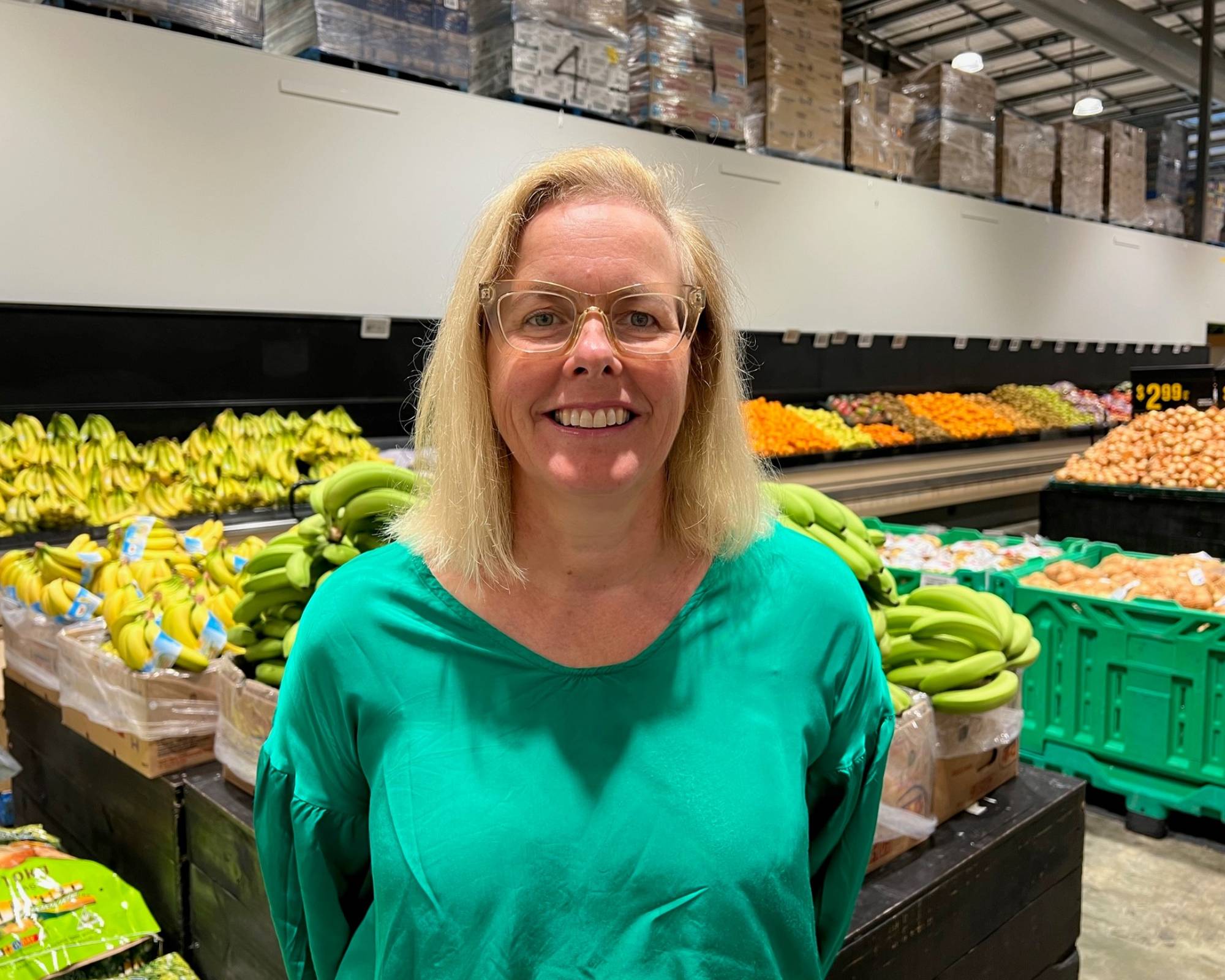 Brigit Corson, Foodstuffs North Island Head of Merchandise Produce and Meat.
As an eager 7-year-old roller skating around the Gisborne produce markets on the weekend, Brigit Corson would help check the ripeness of the bananas with her dad and count the sacks of potatoes. Brigit never dreamed that her diverse career would lead her full circle to be at the helm of Foodstuff North Island as Head of Merchandise Produce and Meat.

In fact, she originally ventured into quite a different career path, studying law and history at Canterbury University, and was later admitted to the bar.

"I realised pretty quickly after interning at a law firm in my summer break that I wanted to be closer to the decision making rather than an advisor and knew it wasn't for me," she laughs.

After holding senior roles at BNZ, Yellow and AMP covering both asset management and procurement, Brigit began working at Foodstuffs North Island in 2012, as Commercial Services Manager.

There, Brigit set up the indirect procurement team and led the Property Asset Management team, asset managing the Foodstuffs North Island property portfolio. She was then offered the role as Head of Merchandise responsible for replenishment and category management of meat and produce for Foodstuffs North Island in 2016.

"Going from indirect procurement to produce was obviously quite a huge shift in career and I think people across the industry would have been surprised and wondered, 'what is going on there?'" she says.

Brigit says she's found her passion though, and growing up around her family produce business the role felt a bit like coming home.

"It's all in your blood I suppose, I always remember my father giving me advice on the different business models of potatoes, onions and bananas so that kind of stays with you," she says.

Brigit says that what she loves most about working in the meat and produce side of the grocery sector is that it's one of the most dynamic parts of the supermarket industry.

"You have to think on your feet and adapt really quickly to what is happening, as peak buying season for customers for some produce may only last eight weeks. It does feel like the heart of the grocery experience, to ensure we continually deliver a high quality of meat and produce is an essential part of what we do and so important for the customer," she says.

Working with suppliers to bring those great deals instore for customers is also hugely satisfying for Brigit and her team.

"To be out on the farm in gumboots talking with growers all the way through to seeing items on the shelves is a really rewarding part of the job," she says.

One of the other aspects of Brigit's role is also being connected to the produce and meat industry, and she sits on the board of organisations like 5+ a day, Beef and Lamb and United Fresh.

"It's really important to me that I can bring the Foodstuffs knowledge and understanding of the grocery sector as well as the customer experience perspective to the table and be that voice," she says.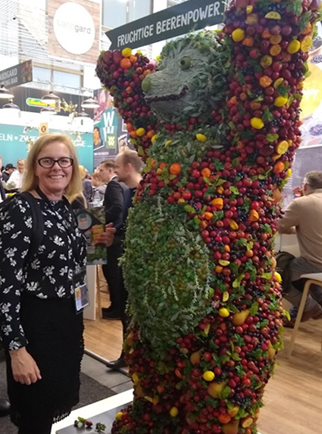 Brigit Corsen at Fruit Logistica in Berlin, an international trade fair dedicated to fresh produce and yes, that is a bear made of fruit!