Blueberries tipped for bumper season as El Niño arrives
3 November 2023
Kelvin Bezuidenhout, General Manager, Blueberry Country

Blueberries are likely to be
adorn
ing
pavlovas
across the country
this Christmas
with the little
luscious
fruit tipped to have a bumper season, as the warmer
El Niño
weather pattern
arrives in
New Zealand
ahead of
peak
blueberry
season
in
mid
-
January
.
Foodstuffs South Island Head of Produce Justin Dykhoff says blueberry supply for this season is looking very good which is good news for customers.
"Kiwis are big blueberry eaters and they are often among the top selling produce items in the lead up to Christmas," Justin says.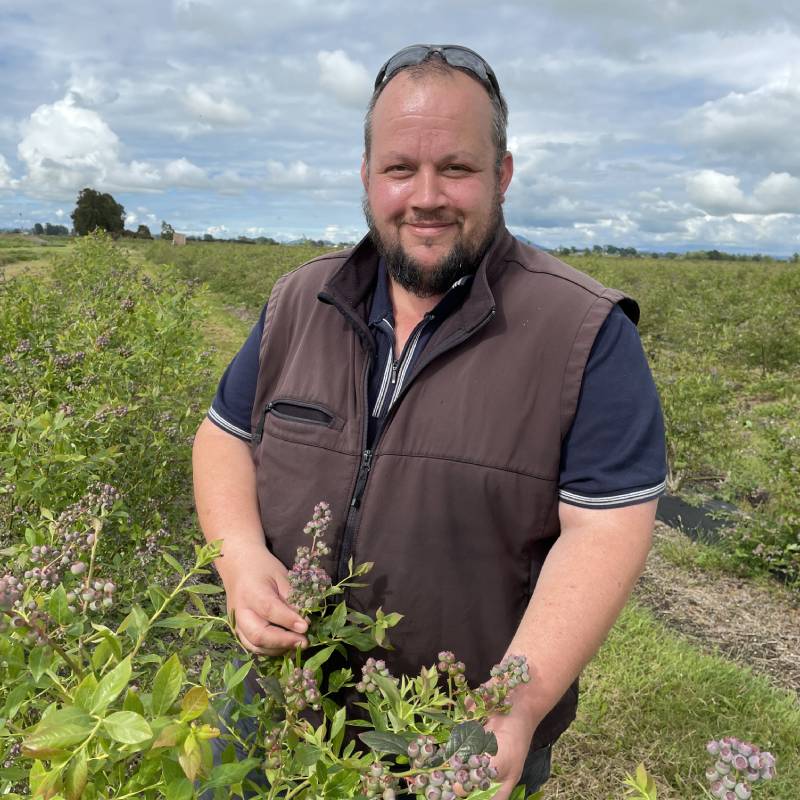 Justin Dykhoff, Head of Produce, Foodstuffs South Island
According to the latest annual publication by industry association United Fresh, Fresh Facts 2023, New Zealand produces more than 3,000 tonnes of blueberries a year.
While our love affair with strawberries reigns supreme, with around 1.4 million punnets sold across Foodstuffs South Island stores last year, blueberries come in as the second most popular berry kiwis will reach for, followed by raspberries at 203K, and blackberries at 16K.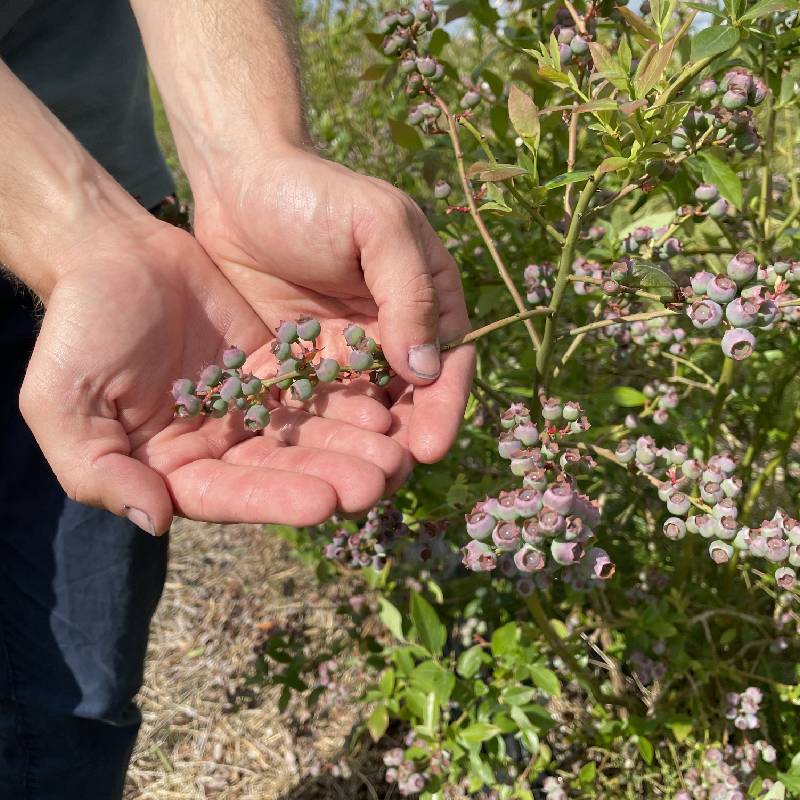 Blueberries come in a close second to strawberries as Kiwis' favourite berry
"Our South Island stores sold just under 1 million punnets of blueberries last season and we're expecting them to do well again this year as popularity increases and more supply is available," Justin says.
In comparison, Foodstuffs North Island stores sold a whopping 3,750,000 punnets in the last 12 months.
The wet weather New Zealand experienced earlier in the year has had an impact on strawberry supply, with higher-than-average rain impacting the fruit as it entered the propagation stage. This means strawberries won't be as plentiful this season, but not to worry – supply is expected to return to normal next season.
"Kiwis will still be able enjoy strawberries in their champagne during the festive season, so there's no need for too much concern. We just may not see that glut of fruit at peak season like we're used to seeing, so it's good to be aware of that as we approach summer," he says.
The pick of the pack this season is the hardy blueberry which has weathered the elements and come out the other side. With good levels of blueberry supply across the country, Kiwis will be able to get great value at the checkout. Part of the reason for the good blueberry supply is down to state-of-the-art technology and growing techniques.
Justin travelled up from the South Island to take a look at how the crop is coming along at Blueberry Country in Ohaupo. The Waikato-based blueberry growers are a major supplier to Foodstuffs South Island and Foodstuffs North Island.
Blueberry Country has three orchards in the upper North Island and one in Southland, with around 750,000 plants across all locations which produce more than 1,000 tonnes of blueberries annually.
Kelvin Bezuidenhout, General Manager at Blueberry Country, says: "This is one of the most exciting parts of the year for us. The berries are changing from green to blue and this means we're so close to the season starting.
"We've been growing blueberries for more than 40 years and are always working to achieve the very best tasting berries. Our entire crop here covers 176 hectares and is all grown outdoors.
"This year has been exceptionally challenging for produce growers across Aotearoa. We're very fortunate to have a delicious crop that will be ready for picking in mid-November, because it just wouldn't be a Kiwi summer without blueberries."
"It's shaping up to be a great season for blueberries this year," Justin says.
"I'm really happy with how they're coming along."
Fresh or frozen, blueberries have been a constant, tasty and nutritious addition to many fruit bowls and smoothies, desserts and platters, remaining popular among Kiwis due to their great value and association as a superfood.
"Blueberries are versatile, delicious, great value, and great for you," Justin says.
"They're high in fibre, antioxidants and Vitamin C, and now available freshly picked and packed for 10 months of the year thanks to state-of-the-art technology, and innovative growing techniques.
"You can add them to anything from a smoothie, platter, fruit salad or even a summer salad – they also make a great topping for the pav at Christmas."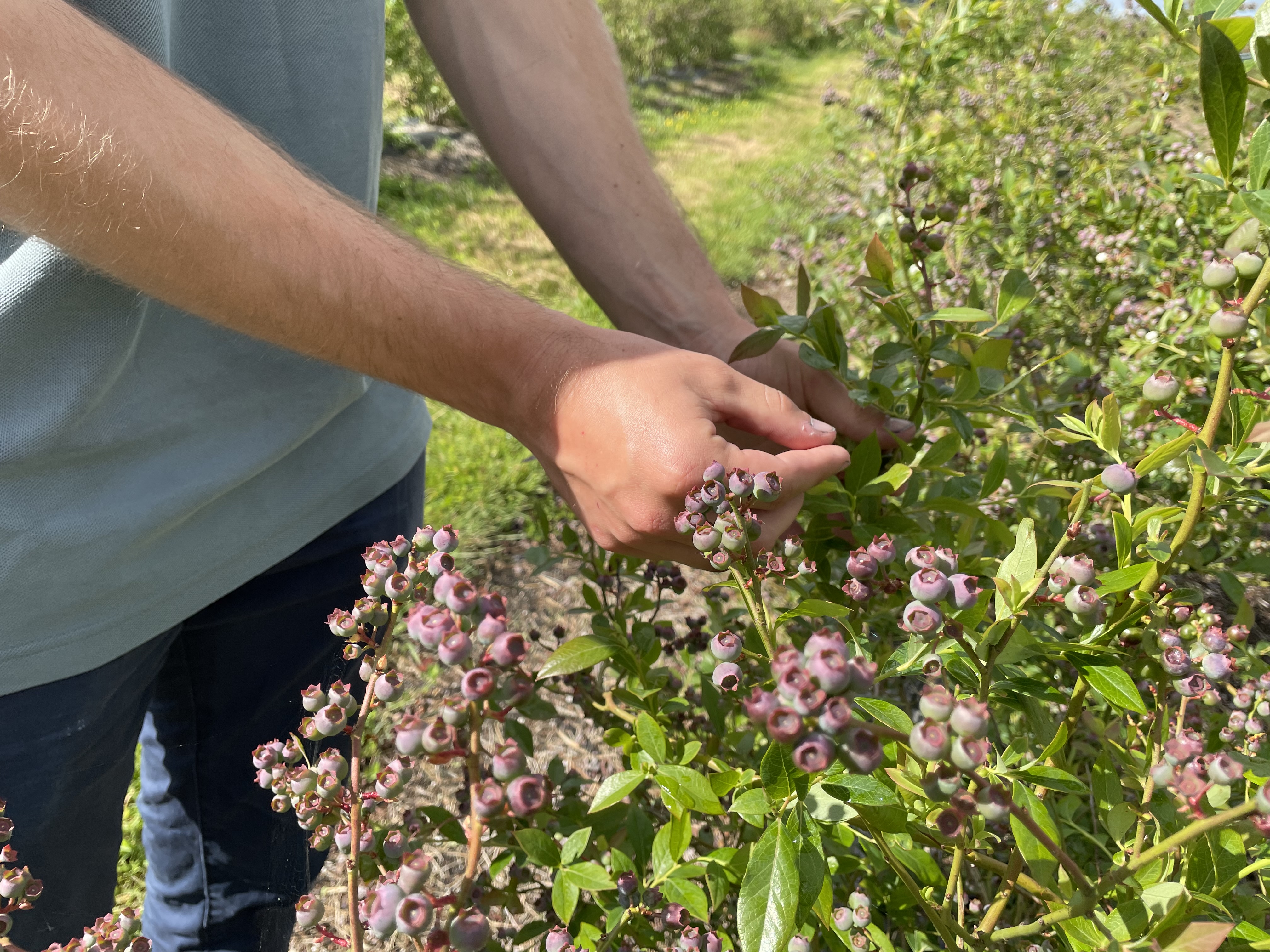 Blueberries at Blueberry Country's Ohaupo orchard are at the fruiting stage and will be ready to pick mid-November
Blueberries are currently at the fruiting stage and are expected to be ready to pick in mid-November, and plentiful in mid-January, at the peak of the season, which means we can expect prices for one of our favourite berries to continue getting better and better this summer.