Foodstuffs North Island Announces Plan to Support Growers and Partners to Recover from Cyclone Gabrielle
08 March 2023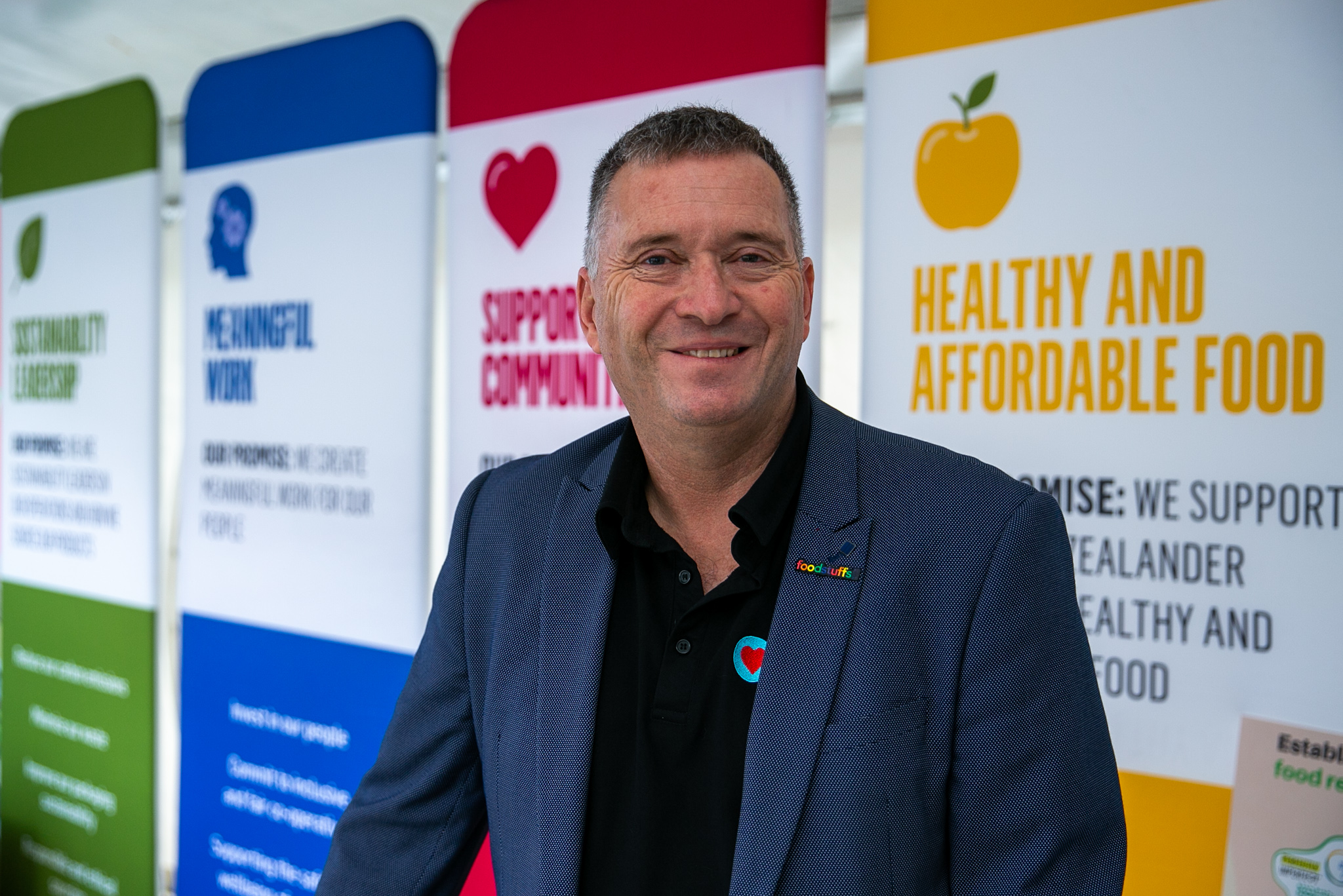 Foodstuffs North Island, the 100% New Zealand owned and operated co-operative behind PAK'nSAVE, New World and Four Square has announced a plan to help growers and partners to rebuild after Cyclone Gabrielle. The plan includes a commitment of $250,000 in the form of targeted assistance for affected regions and an offer of early payment to affected suppliers to help with immediate cash flow.
Chris Quin, Chief Executive of Foodstuffs North Island said: "The impact of Cyclone Gabrielle on some of our growers and partners has been really significant and we're committed to supporting them as they recover and rebuild. Our plan aims to provide immediate relief and longer-term support to help growers and partners get back on their feet. Together, we can rebuild and come back stronger."
The first point of the plan is a commitment to provide $250,000 in funding to assist growers impacted by Cyclone Gabrielle. This funding will be coordinated by Foodstuffs North Island's Here for NZ team and will focus on supporting growers in Northland, Coromandel, Gisborne, and Hawkes Bay. Foodstuffs North Island will partner with industry groups from hard hit areas to provide support for rebuilding and recovery.
Secondly, Foodstuffs North Island will provide early payment to growers and partners to accelerate cash flow and help them meet immediate expenses.
Quin said: "We want to get the support into the hands of our growers and suppliers who need it the most, as quickly as possible. Our support can be used for any number of activities including cleaning up, replacing and hiring equipment, paying for temporary labour, and providing workers with support payments or wages. Our suppliers are telling us what they need now is cash flow, so by paying suppliers early, we're accelerating cash flow and getting the money into their pockets faster so they can put it to work."
"Whether you're growing, farming or running supermarkets, it's all about the people. Our category and store teams work really closely daily with local producers. We know there's still plenty to do to help communities recover and we want to provide reassurance that we're in it for the long term."
The aim is to meet the needs of many suppliers and growers while they work with insurance providers and other funding support mechanisms. The co-op will partner with industry groups who can determine how best the contribution can be distributed within their group.
Foodstuffs North Island will focus its support on enabling suppliers to get back up and running quickly and rebuilding communities. Federated Farmers will receive an initial $50,000 for support of the Farmy Army an organisation helping to clean up the Hawke's Bay. Horticulture NZ will receive an initial $50,000 to support their grower relief fund and Rural Support Trust will receive an initial $50,000, with the final $100,000 to be allocated based on need.
Foodstuffs North Island has made a commitment to be Here for New Zealand and the plan for growers and suppliers is part of a promise to support local communities to thrive. The package is the latest initiative from the co-op to support communities affected by the extreme weather and follows:
The chartering of helicopters to fly in product to cut off communities

Waka Kai taking to the water delivering essentials to isolated communities in the Coromandel

IT support flying in Starlink kits to restore connectivity

Donations from Foodstuffs North Island of over $425,000 worth of product, or cash funding to support the immediate need of affected communities
A donation of $575,000 from PAK'nSAVE Owner Operators

Foodstuffs North Island partnering with Whakarongorau Aotearoa // New Zealand Telehealth Services, to help ensure those impacted and affected know there's free, 24x7 mental health support available by calling or texting 1737, the national mental health helpline.

Foodstuffs enabling customers to donate directly to the Red Cross New Zealand Disaster Fund instore posters and QR codes across its 550 stores throughout the North Island and the South Island.
Foodstuffs North Island remains committed to supporting affected communities as they recover from the devastation caused by Cyclone Gabrielle.