Foodstuffs North Island Takes Steps to Prepare for Cyclone Gabrielle
12 February 2023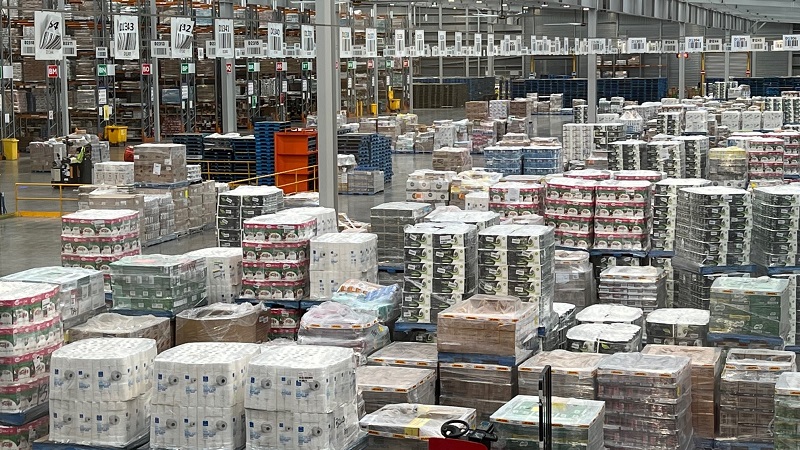 As the country braces for the impact of Cyclone Gabrielle, Foodstuffs North Island, the 100% New Zealand owned and operated co-operative behind PAK'nSAVE, New World and Four Square in the North Island, is taking steps to ensure its stores are prepared for extreme weather conditions and that its operations continue as smoothly as possible.
Jonathan Box, General Manager Supply Chain said: "We've got a robust supply chain that's recently been tested and proven through Auckland's extreme weather events. Being in every community across the North Island, we know the importance of keeping our stores stocked and operational and we're well prepared to handle the effects of Cyclone Gabrielle. Our supply chain teams are working closely with our store teams and our supply partners to ensure continuity of supply."
The 100-year-old co-operative has a first-hand understanding of what the extreme weather of Aotearoa can deliver, having had three Auckland stores closed due to the recent flooding. Two stores, New World Newmarket and PAK'nSAVE Wairau quickly reopened again with a whole lot of mahi from store and Foodstuffs teams, friends and whanau of the owner operators pitching in.
The co-op is closely monitoring the situation and is in close communication with its store teams, suppliers, and other key stakeholders.
"No one knows what the weather is going to do but we've got a proven track record of delivering in adversity, and we're confident we'll be able to do the same during Cyclone Gabrielle," added Box. "Our top priority is the safety of our teams, customers, and communities, and we'll continue to closely monitor the situation and make any necessary adjustments to our operations."
Foodstuffs is committed to serving its customers and communities, every New World and PAK'nSAVE store has a partnership with a foodbank, social supermarket, or food rescue organisation and following Auckland's recent weather event, has so far supported their charity partners with over $185,000 worth of product donations.
The co-op encourages customers to prepare sensibly for the potential impacts of the storm by shopping only for what they need and wants to reminder customers they can stay informed via their local Foodstuffs store's Facebook page.