Foodstuffs North Island Truck Drivers Brave Cyclone Gabrielle to Reach Local Communities
17 February 2023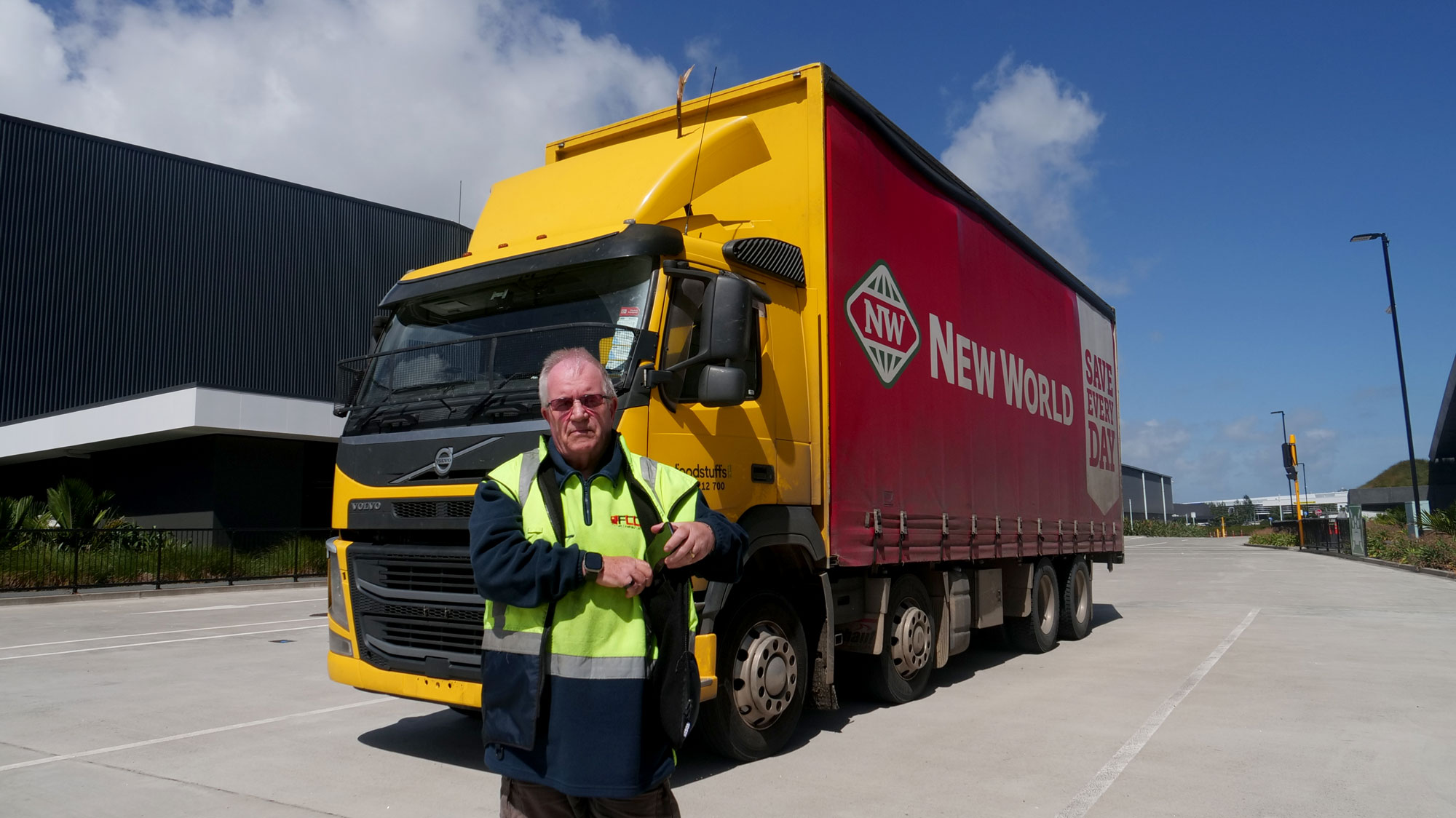 As Cyclone Gabrielle battered the North Island, Foodstuffs North Island truck driver Adrian Scott, didn't let the extreme weather conditions stop him from delivering his goods to local communities in Northland. Along with many other drivers, Adrian faced treacherous roads, strong winds, and heavy rain, but his determination to complete his job safely kept him going.
Adrian, who has been a truck driver for over 20 years, is no stranger to difficult driving conditions. However, the conditions during Cyclone Gabrielle were like nothing he'd experienced before, and he had to take extra precautions to ensure the safety of himself and others on the road.
Adrian Scott said: "I've been driving between Foodstuffs North Island's distribution centre in Mangere up to New World Kaikohe and New World Kerikeri in Northland. The conditions have been atrocious with flooding, slips and trees down on the road. The conditions going up Tuesday night were just horrific. I was driving through flood water right up to the truck's windows for a long way. Other drivers and I needed to get out of our trucks and help move trees and slips out of the way just to clear a path through."
Despite the risks, Adrian and many Foodstuffs North Island drivers persevered and successfully delivered goods to their destinations around the motu.
"The winds have been incredibly strong throughout the first half of the week. Normally we'd be making our deliveries with trailers but for safety reasons we decided to leave them behind. This meant we were able to go down roads that would have been too narrow for trailers to clear because of the number of trees that had come down."
Adrian's efforts have been praised by Jonathan Box, General Manager Supply Chain for Foodstuffs North Island who said: "The dedication and commitment shown by Adrian and all of our drivers is just amazing, the culture we have here at Foodies is second to none. When customers go to their local Four Square, New World or PAK'nSAVE, they don't necessarily think about the people working hard behind the scenes to get essential grocery items onto shelves. Full credit to Adrian and our team of hard working and talented drivers."
For Adrian, it's about delivering for people and getting the job done: "You know people are relying on your goods, and it's my responsibility to make sure they arrive safely," said Adrian. "I had to drive much slower and be very cautious, but I'm glad to be playing my part in keeping our communities stocked with the essentials."