From adversity to accolades: Foodstuffs North Island celebrates team success at annual Excellence Awards
27 February 2023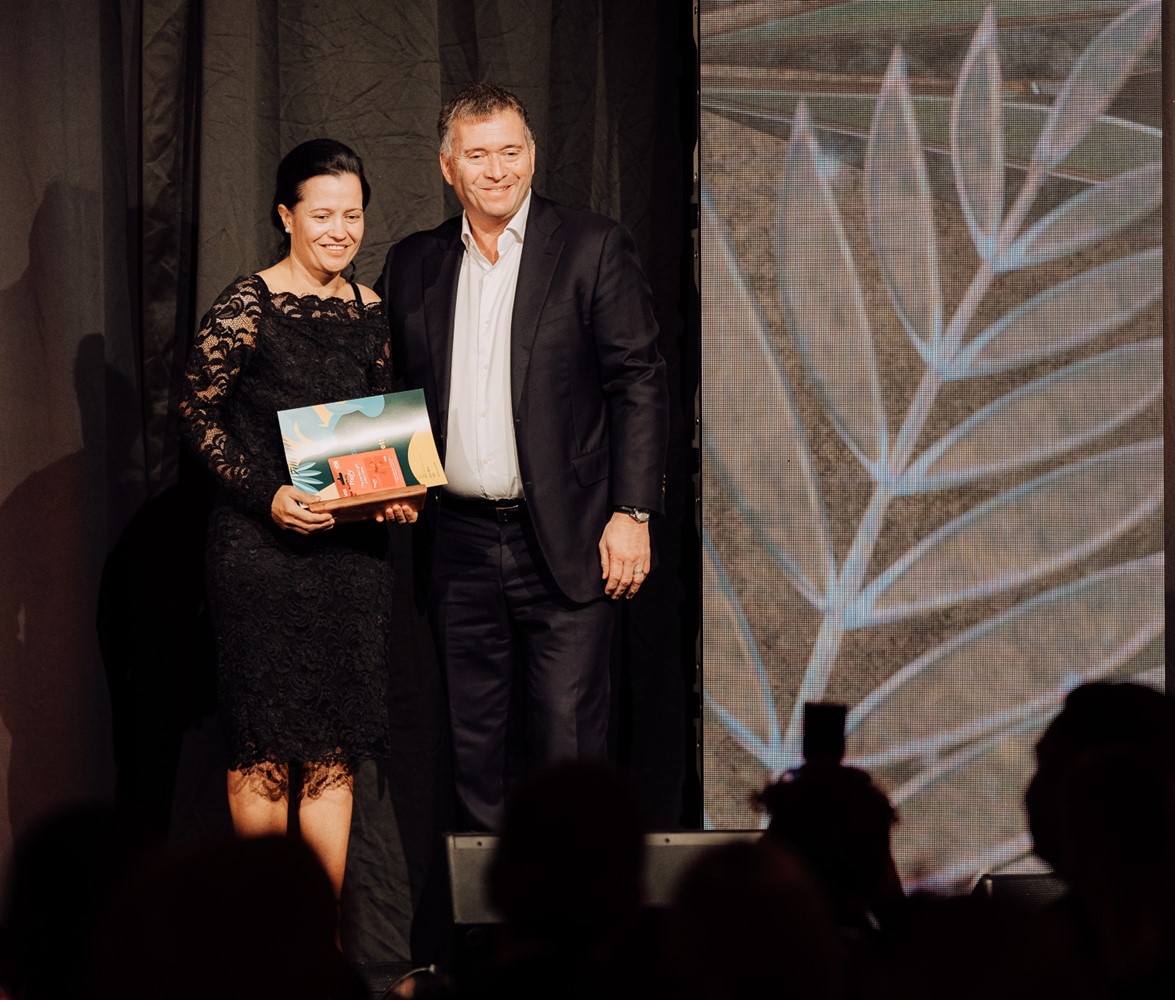 Nicola Hallett from PAK'nSAVE Whanganui accepting the Women in Retail award
After an incredible effort by so many of the Foodstuffs North Island teams to respond to the devastating impacts of the Cyclone Gabrielle and the Auckland Anniversary floods, last Saturday the cooperative took a well-deserved opportunity to celebrate the talents and dedication of their people at the Foodstuffs North Island Annual Excellence Awards.
The Excellence Awards are a longstanding event on the Foodstuffs calendar which provide recognition for the top graduates of Foodstuffs internal training programmes, as well as the winners of individual categories such as the Women in Retail Award and Checker of the Year.
Held at the Cordis Hotel in Auckland on Saturday February 25, this year's event was Foodstuffs' largest yet with 69 finalists competing for the top prize across 21 categories.
Among the winners were Wendy Self, a PAK'nSAVE Hāwera employee who took home the Baker of the Year Award, Victoria Tupou, a PAK'nSAVE Pukekohe check-out operator who was awarded the Checker of the Year trophy, and Nicola Hallett – a PAK'nSAVE Whanganui team member who received the prestigious Women in Retail award and was awarded 1st place for Store Mastery Programme.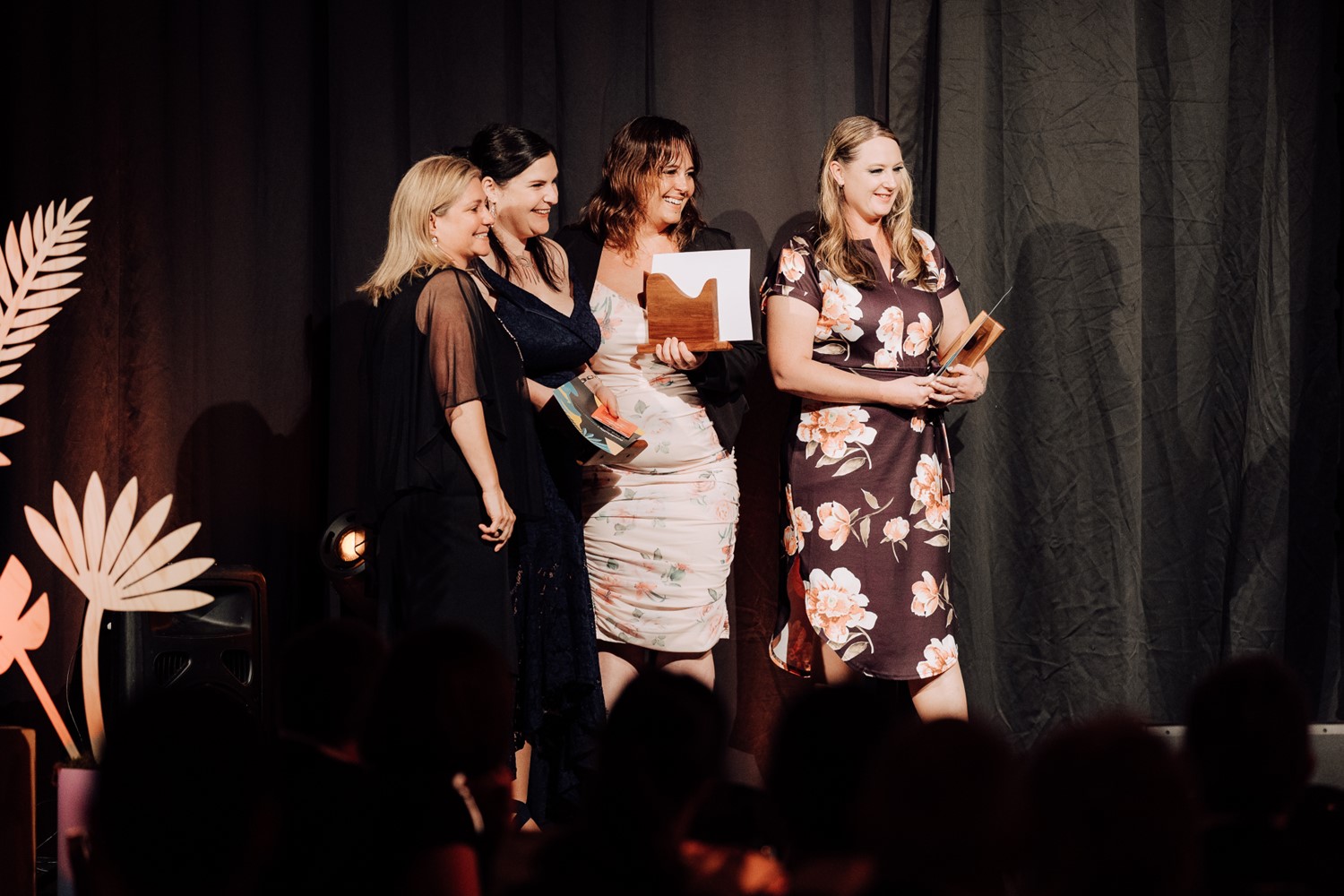 From L to R: Cindy Chaimowitz, General Manager Wholesale and Customer Services, Foodstuffs North Island; Wendy Self – Bakery Manager, PAK'nSAVE Hawera 1st winner Baker of the Year; Erin Potter - Bakery 2IC New World Dannevirke, 2nd winner Baker of the Year; Angela Elliot, Bakery Supervisor, PAK'nSAVE Mill Street 3rd winner of Baker of the Year.
Foodstuffs North Island CEO Chris Quin says the awards are a great example of how the 100% locally owned and operated cooperative acknowledges the dedicated work put in by its teams each year.
"This event is always a highlight for me as I get to see the skills and talent of our teams get recognised, as well as acknowledging the effort of our people.
"Our people are our business, and their success is our success, so to celebrate the brilliant work they do across all aspects of the business from our merchandisers through to our butchers, is extremely special for everyone involved."
Foodstuffs North Island congratulate all the finalists and winners from the event.
A full list of winners is below:
| | | | |
| --- | --- | --- | --- |
| Programme | Award | Name | Store |
| FSNI Bakery Apprentice of the Year | 1st Place | Poppy Keane | New World Long Bay |
| FSNI Butcher Apprentice of the Year | 1st Place | Christopher Sridhar | New World Waitara |
| FSNI Retail Apprentice of the Year | 1st Place | Tayah Kaipo | Four Square Waipu |
| Supervisory Excellence 2020/2021 | 1st Place | Adam Collins | PAK'nSAVE New Plymouth |
| Leadership Essentials 2021 | 1st Place | Pieter Kruger | Foodstuffs Support Centre |
| Retail Essentials for Department Managers | 1st Place | Sacha Hita | New World Hillcrest |
| Buying Excellence | 1st Place | Michael Lim | PAK'nSAVE Royal Oak |
| Women in Retail | 1st Place | Nicola Hallett | PAK'nSAVE Whanganui |
| Management Development Programme | 1st Place | James Crawshaw | Four Square Hokowhitu |
| Store Mastery Programme | 1st Place | Nicola Hallett | PAK'nSAVE Whanganui |
| Leadership in Action | Best Individual Participant | Mac Courtney | New World Brookfield |
| Baker of the Year | 1st Place | Wendy Self | PAK'nSAVE Hāwera |
| Checker of the Year | 1st Place | Victoria Tupou | PAK'nSAVE Pukekohe |
| Machine Operator of the Year - Reach Truck | Winner - Reach Truck | Wesley Kahu | Landing Drive Distribution Centre |
| Machine Operator of the Year - Counterbalance | Winner - Counterbalance | James Suka | Pavilion Drive Distribution Centre |
| Newly Approved operators | TOP | Damian Langley | New World Kawerau |
| Newly Approved operators | TOP | Claire Blair | New World Aokautere |
| Newly Approved operators | TOP | Matthew Harris | New World Otaki |
| Newly Approved operators | TOP | Dalvinder Sandhu | New World Taihape |
| Newly Approved operators | TOP | Joe Dodd | New World Kaikohe |
| Newly Approved operators | TOP | Fletcher Bellamy | New World Pahiatua |
| Newly Approved operators | TOP | Regan Arnott | New World Te Kauwhata |
| Newly Approved operators | TOP | Calum Jamieson | New World Hillcrest |
| Team values champion - 2021/2022 | WINNER | Safety & Wellbeing | HR - Jo Van Den Berg / Melissa Brown | People & Capability |
| Value Awards Champion: Think Customer - 2021 / 2022 | WINNER | Jon Coates | Information Technology |
| Value Awards Champion: In It Together - 2021/2022 | WINNER | Aaron Broadbent | Four Square Coopers Beach |
| Value Awards Champion: Courageous - 2021/2022 | WINNER | Emily Rubin | People & Capability |
| Value Awards Champion: Above The Line - 2021/2022 | WINNER | ValuTu'ungafasi | Landing Drive Distribution Centre |
| Value Awards Champion: Overall Award - 2021/2022 | WINNER | Morgan McCann | Membership & Property |