Foodstuffs North Island is Fighting Food Waste with New App
7 March 2023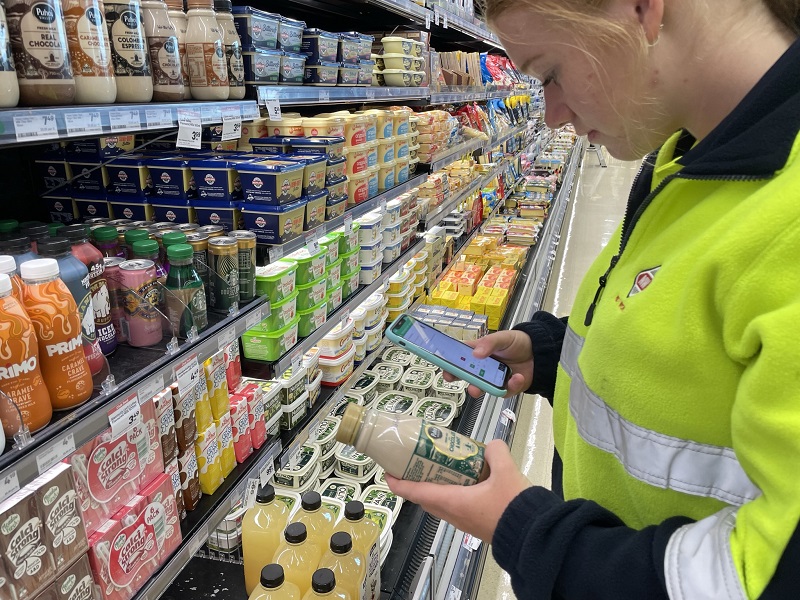 Foodstuffs North Island, the co-operative behind New World, PAK'nSAVE and Four Square stores across the North Island is marking the start of Food Waste Action Week by announcing the trial of Whywaste, a sophisticated yet easy-to-use stock management tool designed to help supermarkets reduce the amount of food that goes to waste.
Emma Harding, Waste Minimisation Manager for Foodstuffs says: "Whywaste drastically reduces the time spent on date-checking and provides a daily plan for staff members to rotate stock, ensuring less wasted product. The real value of the app lies in ensuring that food is sold before it passes its use by date, which enables stores to reduce their food waste."
The app is being trialled across New World, PAK'nSAVE, and Four Square stores in the North Island to evaluate its effectiveness across a range of store formats. Early indications suggest Whywaste has real promise and huge potential, with Kym Samuels, Owner Operator of New World Morrinsville, reporting good results on reducing food waste.
"At New World we're very customer-driven and we know customers want us to take food waste seriously. It's good for the environment and it's good for business. Whywaste is great because it's increased our efficiency with our date checking processes and is directly helping us reduce our food waste. It's freeing up time for the team and because it's a daily process, it gets our people engaged, which makes it easier to assess how we're doing."
Foodstuffs North Island has made a commitment to be Here for New Zealand and as part of a promise to be leaders in sustainability, they have a target to have zero food waste by 2027. The trial of Whywaste is one of the preventative measures being implemented to help achieve this goal. The app provides an effective solution for ensuring food isn't wasted and is actually being consumed by customers, which not only reduces food waste but also contributes to the co-op's sustainability efforts.
The trial of Whywaste is just one example of Foodstuffs North Island's commitment to reducing food waste and contributing to a more sustainable future. With promising early results, the app has the potential to be a game-changer in the fight against food waste.
Food Waste Action Week is a global campaign taking place from 6 - 12 March 2023 and aims to raise awareness of food waste and change the behaviour of consumers.