FOODSTUFFS NORTH ISLAND GROCERS REPORT 59% PER ANNUM INCREASE IN NORTH ISLAND RETAIL CRIME IN ITS SECOND QUARTERLY UPDATE
29 August 2023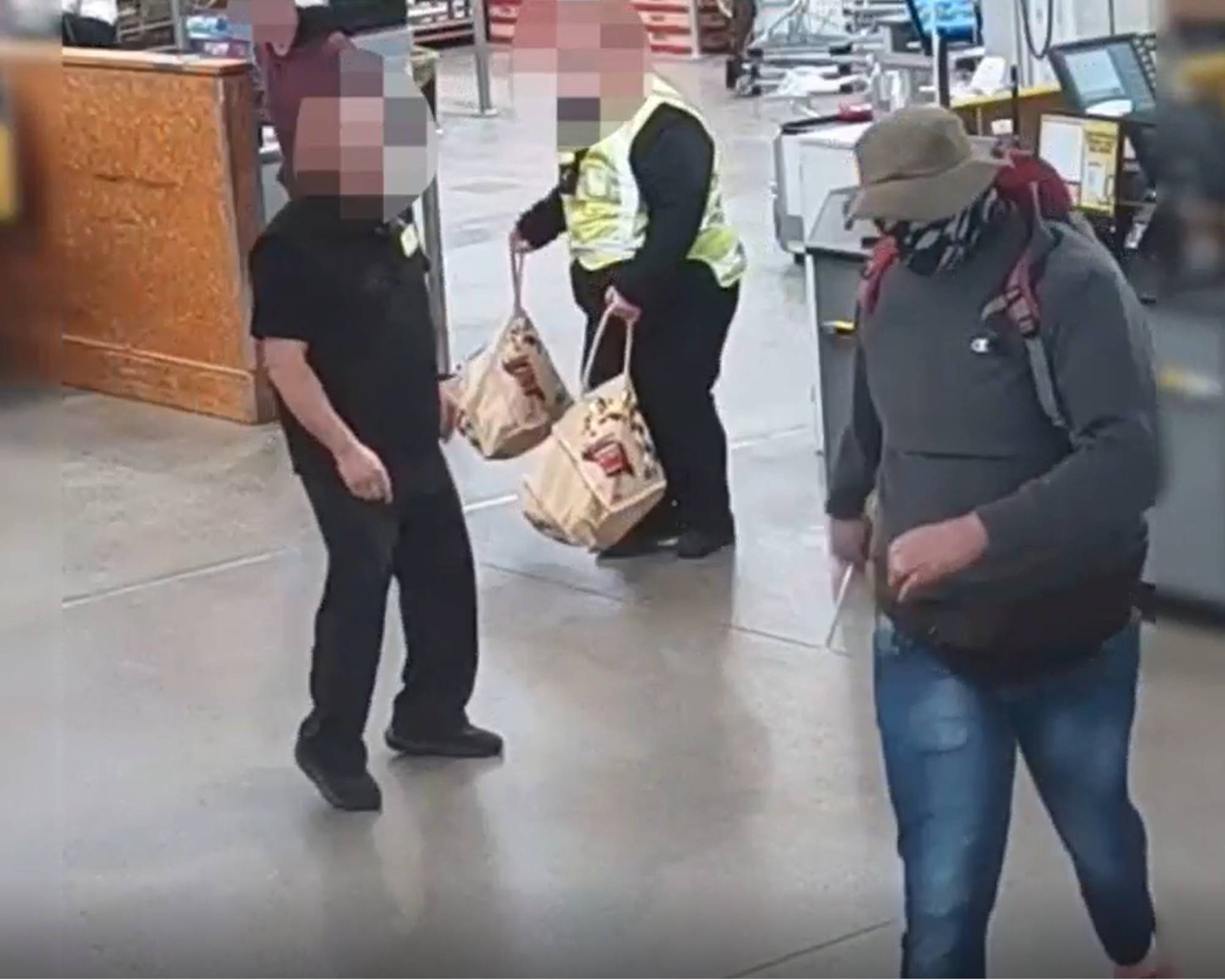 The man in the hat tried to steal nine legs of lamb while armed with a screwdriver
Retail crime has continued to escalate in Foodstuffs North Island's 300-plus grocery stores, with 3,900 separate incidents recorded from May to July this year, a 59% increase year-on-year, and up almost 19% on the last quarter.
Serious incidents reported by Foodstuffs stores such as assault, robbery and burglary have more than doubled year on year, and are already up 13% on the last quarter of this year. Repeat offenders were involved in over a third of all incidents, and the number of incidents they committed grew by 44% to 1,862 across the North Island's New World, PAK'nSAVE and Four Square stores.
Of particular concern is the increasing number of assaults in store, with 54 separate attacks, mostly on frontline staff, in the last three months alone – up from 39 in the previous quarter, and 16 in the same period in 2022. Shoplifting accounted for three-quarters of all offences, and was up 78% year-on-year.
"Our frontline staff are continuing to be confronted by the worst of it," says Chris Quin, Chief Executive of Foodstuffs North Island. "We're now seeing on average four assaults every week, with five of our people having to take time off work after being physically injured by this violent behaviour. It's utterly unacceptable."
In the last three months there were 308 incidents recorded where trespass notices were breached by repeat offenders, up 21% on the last quarter.
"We know many offenders are targeting premium cuts of meat, health and beauty products and alcohol and we know the biggest problem is repeat offending. So, it's the same people turning up at our stores time and time again – a trespass notice doesn't stop them – and when confronted they can get aggressive."
Quin says prevention technology must be part of the solution: "The technology already exists to address what is an increasingly dangerous and costly problem. We can't keep hoping the epidemic of retail crime will cure itself."
"We already have the ability to log offenders' details across our stores, to build a case and trespass them but that doesn't stop them from coming back. New security systems like facial recognition could potentially help us identify repeat offenders upon entry and prevent harm before it happens. We are working carefully to develop a framework to trial this technology in some stores. The trial will assess whether we can proactively reduce recidivist offending and help keep our teams and customers safe, while also protecting our customers' privacy."
Quin has recently met with Government Ministers, Opposition MPs, public servants, the Police Commissioner, the National Retail Investigation Support Unit and industry working groups to discuss retail crime and the best ways to combat the problem.
"Retail crime affects the lives of our team members and impacts every community across the North Island. Assaults, burglaries, aggressive behaviour, abuse and shoplifting all demand crime prevention measures that need investment. Money that's well spent if it helps keep our teams and customers safe. Ultimately, everyone pays more while offenders get a free ride."
"The Police's Retail Investigation Unit has been doing a great job at targeting the worst recidivist offenders over the past eighteen months, with the limited resources it has. It needs more support."
"This is a complex problem that requires considered and bold thinking. I've had some good discussions, but we need to work harder and smarter so we're moving this forward beyond just conversations."