Make way for an avo-lanche, as avocado season makes a smashing comeback
22 June 2023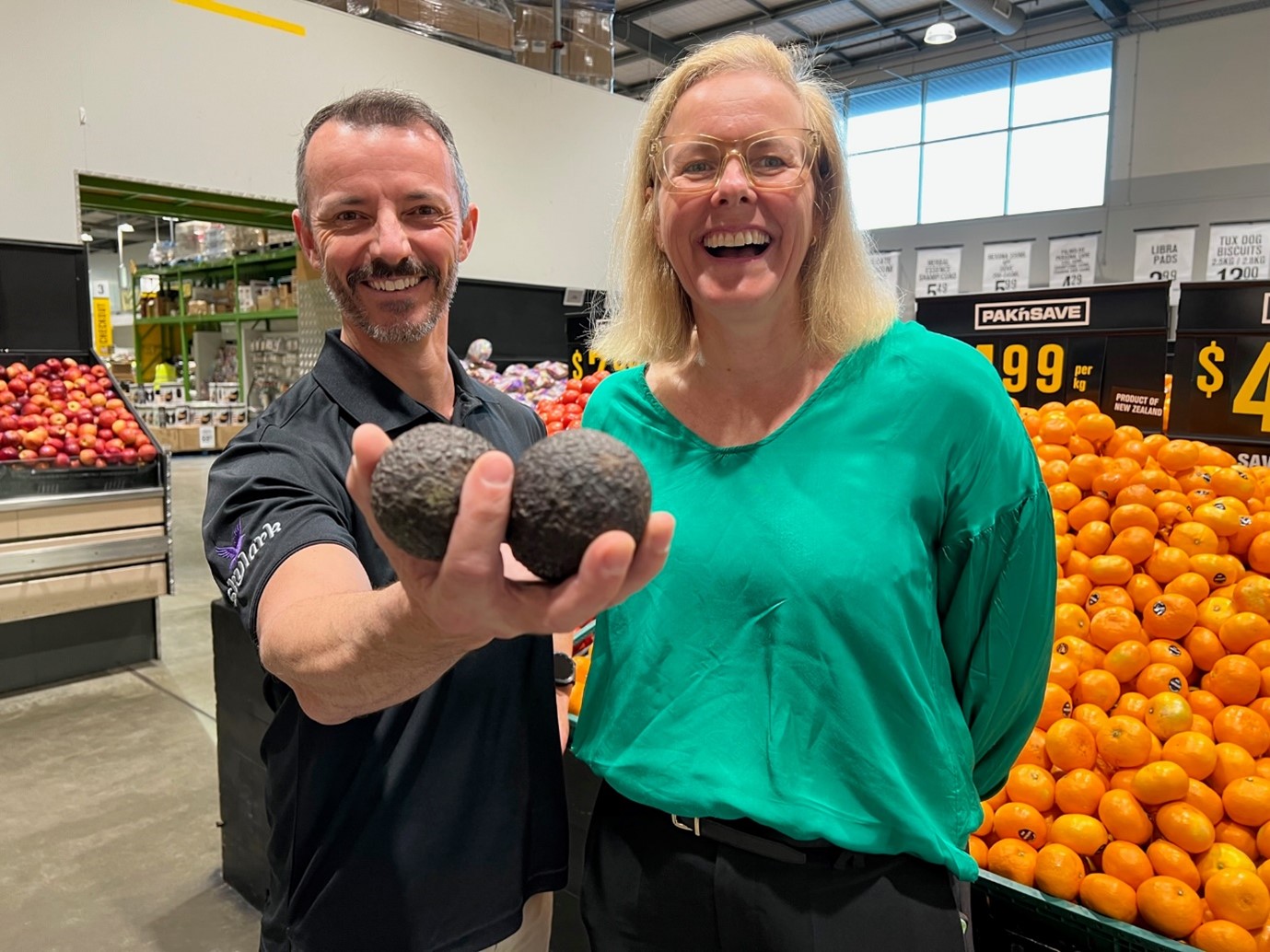 Avocado lovers, rejoice!
After severe weather and a challenging gap between seasons, Foodstuffs, the 100% locally owned and operated co-operatives behind PAK'nSAVE, New World and Four Square stores are happy to report their supermarkets will soon be packed full of affordable, delicious avocados.
Foodstuffs North Island's Merchandise Manager, Produce Brigit Corson says it's great to see the return of such a well-loved toast topper for Kiwis.
"From now, our PAK'nSAVE, New World and Four Square stores across Aotearoa will start to see avocados in plentiful supply as the season kicks in.
"We hope this comes as a huge relief to many of our customers who've missed their avocados," she says.
Regan Booth, Head of domestic avocado sales at fresh produce marketer and exporter Primor, says the shortage took many Kiwis by surprise.
"This year we saw one of the rare times when there was a significant gap in the seasonal cycle of avocado production.
"The combination of the natural cycle of avocado production and unpredictable weather events created a perfect storm that resulted in a shortage between seasons.
"As new season avocados come onboard, the industry is now shifting gear to get them back on supermarket shelves as soon as possible," he says.
Brigit says Foodstuffs stores stock pre-ripened avocadoes customers can buy for tonight as well as those wanted for later. She suggests popping them in the fruit bowl next to the bananas to ripen them up or placing them in the fridge if you need them to last a little longer.
"With plenty of new plantings in the last few years supply continues to grow and our customers continue to buy more avocados. They are super flexible for snacking, meals and even desserts.
"From classic favourites like avocado toast and guacamole to more adventurous creations like avocado-lime grilled chicken, there's a recipe to suit every palate so it's wonderful they're about to be back on the menu again," she says.