Medal-Winning Employee: New World Newtown's Matthew Di Liva Soars to Victory at Special Olympics World Games
7 July 2023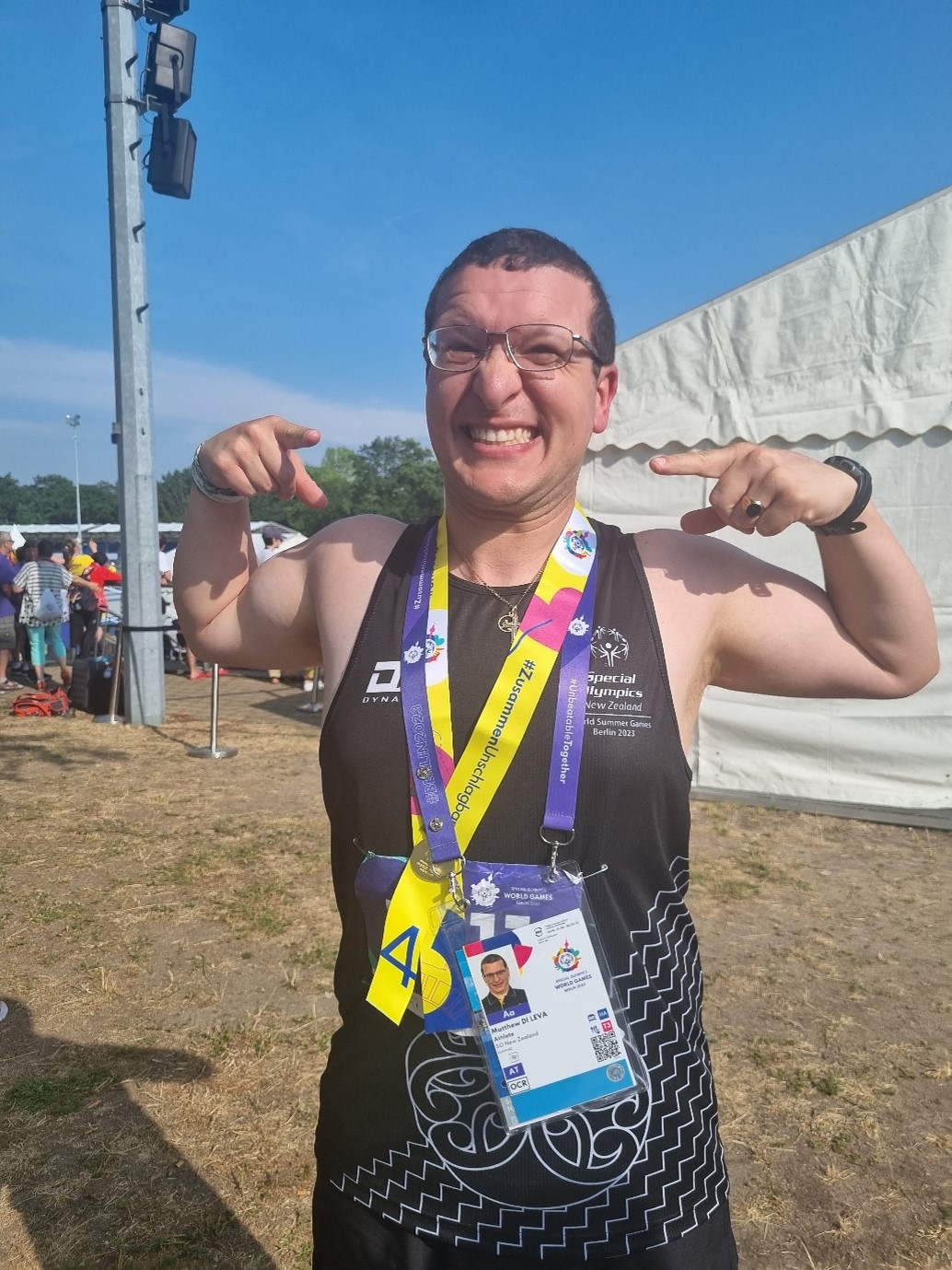 Wellingtonian, New World Newtown team member and now Special Olympian Matthew Di Liva took his sporting ambitions to new heights at the Special Olympics Worlds Games in Berlin last month.
Running from June 17 to 25, the Special Olympics World Games stands as the world's largest inclusive sporting event and brings together over 6000 athletes from 126 countries to compete in 26 different sports.
Representing New Zealand as part of the 39-strong contingent, Matthew showcased his remarkable talent in track and field athletics, claiming a silver medal in the long jump, a fourth-place finish in the 200-meter sprint and helping secure Team NZ's third-place victory in the 4x100m relay race.
Mark Troup Paul, owner operator of New World Newtown, expressed his excitement for Matthew's achievements, saying, "The entire store is immensely proud of Matthew and we're all super excited to have a medal-winning Olympian as a part of our team.
Initially employed part-time to assist with trolley management, Matthew's superb work ethic caught the attention of Mark who promoted him to full-time team member, allowing him to pursue his athletic dreams while still excelling in his professional endeavours.
"Over the past five years, Matthew's has become an integral member of our New World Newtown family, dedicating himself to both his role here and his training."
"Matthew's success not only showcases his own tenacity and determination but also exemplifies the supportive environment we foster here at New World Newtown. We all believe in rallying behind the dreams of our team members and providing unwavering support."
As Matthew returns to Wellington, the entire New World Newtown team and many members of the South Wellington community eagerly await his arrival.
"We've got quite the party planned for his return," Mark laughs.