One pan wonderful: New World launches MasterChef cookware promotion designed to bring tools and inspiration to Kiwi kitchens
30 August 2023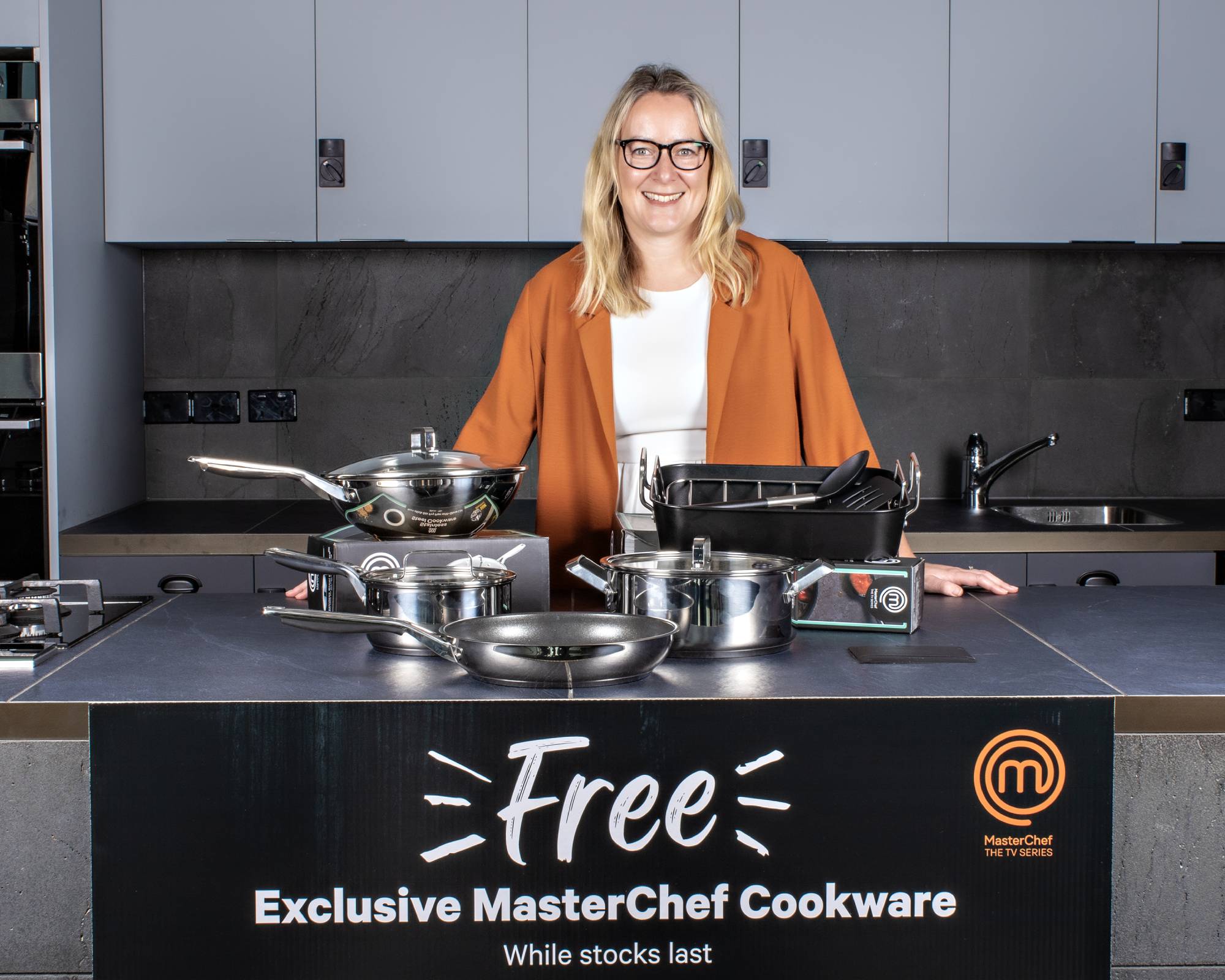 New World Head of Marketing and CX Giselle Bleakly
New World's latest must-have promotional giveaway is a six-piece range of quality stainless-steel cookware from MasterChef, which launches instore from today.
New World Head of Marketing and CX Giselle Bleakly says the promotion aims to bring a little cooking joy and inspiration into kitchens and give New Zealander's more opportunity and resource to get creative in their kitchens.
"From the popularity of our previous promotions with the likes of SMEG and KitchenAid, it's clear Kiwis love quality items from well-known brands and we had an overwhelmingly positive response towards MasterChef cookware range through our initial customer research.
"We also know that more of us are wanting to cook from home, but our repertoire of recipes is limited, so this year we've created quick and easy inspirational recipes to go alongside the cookware range," she says.
Recipes like One Pan Apricot Chicken or Creamy Garlic Lamb Chops have been designed to complement the cookware range and are free and available to pick up instore or grab online.
The non-stick cookware range uses high-quality stainless-steel instead of aluminum, includes a two-piece Utensil Set, 26cm Fry Pan, 28cm Non-Stick Fry Pan, 18cm Saucepan, suitable for all cooktop types, even induction as well as a heavy-duty Non-Stick Roaster with Rack and 24cm Casserole dish and Giselle says the team are really excited about this year's range.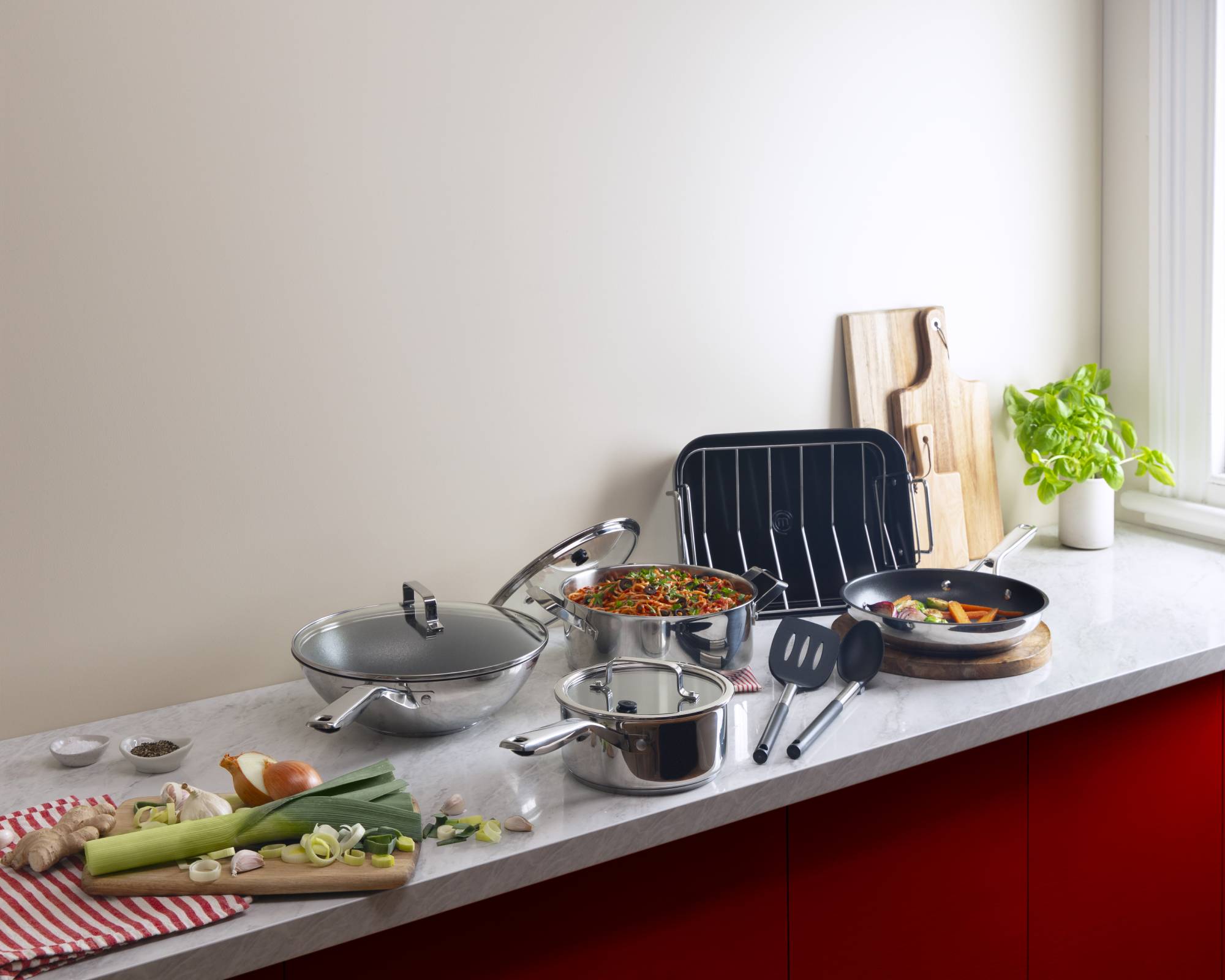 The Masterchef cookware range
"The range has some pretty swish features like an ILAG Swiss crystal coating, which is extremely durable and scratch-resistant, which is easy to wipe down and great for regular daily use," she says.
MasterChef New Zealand 2022 winner Sam Low has been road testing the cookware and the recipes and says Kiwis are going to love them.
"The recipes are delicious, and I've put the cookware to the test, and really stands up to some robust use and is super easy to clean. I'm picking that we will see a lot of this range in Kiwi kitchens,' he says.
Giselle says the New World team put significant efforts into making sure shoppers have an opportunity to get their pick.
"We have to do some pretty robust calculations to predict what item is likely to be the most popular and make sure we have the right amount available where and when customers want it, which is a huge undertaking for a nationwide promotion across 148 New World stores serving thousands of customers every day,' she says.
"We've designed the range to be versatile so you don't need the whole collection but can mix and match with what you might need or want at home. We've also included prominent displays at the front of stores to show what's available in real time.
"We really appreciate that our collectable promotions resonate with New Zealanders, so we want to ensure where we can, that they get the best chance of redeeming the items they want," Giselle says.