PAK'nSAVE Donates Over Half a Million to Help Communities Recover from Cyclone Gabrielle
02 March 2023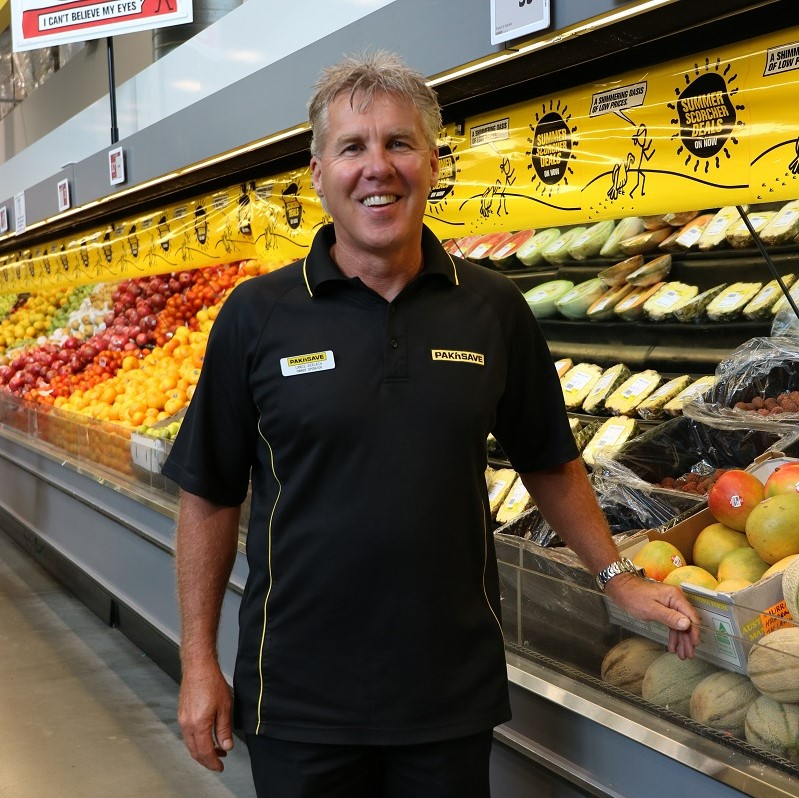 Lance Gerlach, Owner Operator of PAK'nSAVE Westgate
PAK'nSAVE Owner Operators from across the North Island have donated over $575,000 to help communities affected by Cyclone Gabrielle. The donation will go towards supporting the relief and recovery efforts of local charities and organisations in the areas worst affected by the cyclone.
The donation follows a destructive period of extreme weather that caused widespread damage and disruption to many communities in the North Island. PAK'nSAVE recognised the urgent need for support and responded to the call for help.
Lance Gerlach, Owner Operator of PAK'nSAVE Westgate in Auckland said: "The damage experienced across the North Island is just terrible and our thoughts are with all those families and communities who are suffering. All of our stores are locally owned and operated, we've got whole teams who've been affected, and we've got fellow co-op grocers affected, some have worked around the clock to reopen their stores for their communities. Seeing it all unfold, we just wanted to do something to help so we set about enlisting the personal support of the whole network of North Island PAK'nSAVEs and here we are."
"Our donation will help to provide much needed support to those affected by the cyclone and extreme weather, and that our contribution will make a meaningful difference as everyone focusses on the road to recovery."
Every locally owned PAK'nSAVE has a direct link to at least one foodbank, food rescue, or social supermarket partner and has been working with its partners and other community organisations and charities to support them in the wake of the recent Auckland floods and Cyclone Gabrielle.
The donation will be distributed by the Foodstuffs HereforNZ team who are finalising plans to distribute the funds to the communities worst affected through established and new community partners.
The donation from PAK'nSAVE will be added to the $335,000 worth of product, or cash funding that's already been provided by Foodstuffs North Island to support the immediate need of community partners, bringing the total provided by the co-op to over $900,000 so far.
Foodstuffs North Island has also partnered with Whakarongorau Aotearoa // New Zealand Telehealth Services, to help ensure those impacted and affected know there's free, 24x7 mental health support available by calling or texting 1737, the national mental health helpline.
Foodstuffs has also enabled customers to donate directly to the Red Cross New Zealand Disaster Fund through instore posters and QR codes across its 550 stores throughout the North Island and the South Island.