PAK'nSAVE Shop Off continues to show big savings at a time when customers are feeling the pinch
20 June 2023
Customers are continuing to get low prices on their weekly shop at their local PAK'nSAVE based on results of the latest Shop Off, a mystery shop to compare shoppers' real typical weekly shopping lists at their local PAK'nSAVE and Countdown.
Aotearoa's Fairest and Most Trusted Supermarket* is continuing to commit to low prices during a time when households around the country are facing increasing financial pressures.
As part of the Shop Off, PAK'nSAVE works with an independent mystery shopper agency to enlist shoppers to complete their weekly shop, first at their local PAK'nSAVE and then at Countdown, before comparing the results of their shop.
The shops are critically analysed to make sure equivalent products are being compared, and include consideration of pack sizes, weighted products, brand differences and any out-of-stock items. The team then calculate the price difference between the two supermarkets on the customers' equivalent shops.
The most recent Shop Offs** were carried out in Kāpiti and Rotorua on 25 May 2023 and 26 May 2023, respectively.
In Kāpiti, Samantha saw the biggest amount of savings with her PAK'nSAVE shop coming in at $406.41 - and the equivalent shop at Countdown Paraparaumu at $462.13. By shopping at PAK'nSAVE Kāpiti, shopper and working parent Samantha saved a massive $55.72 for her household.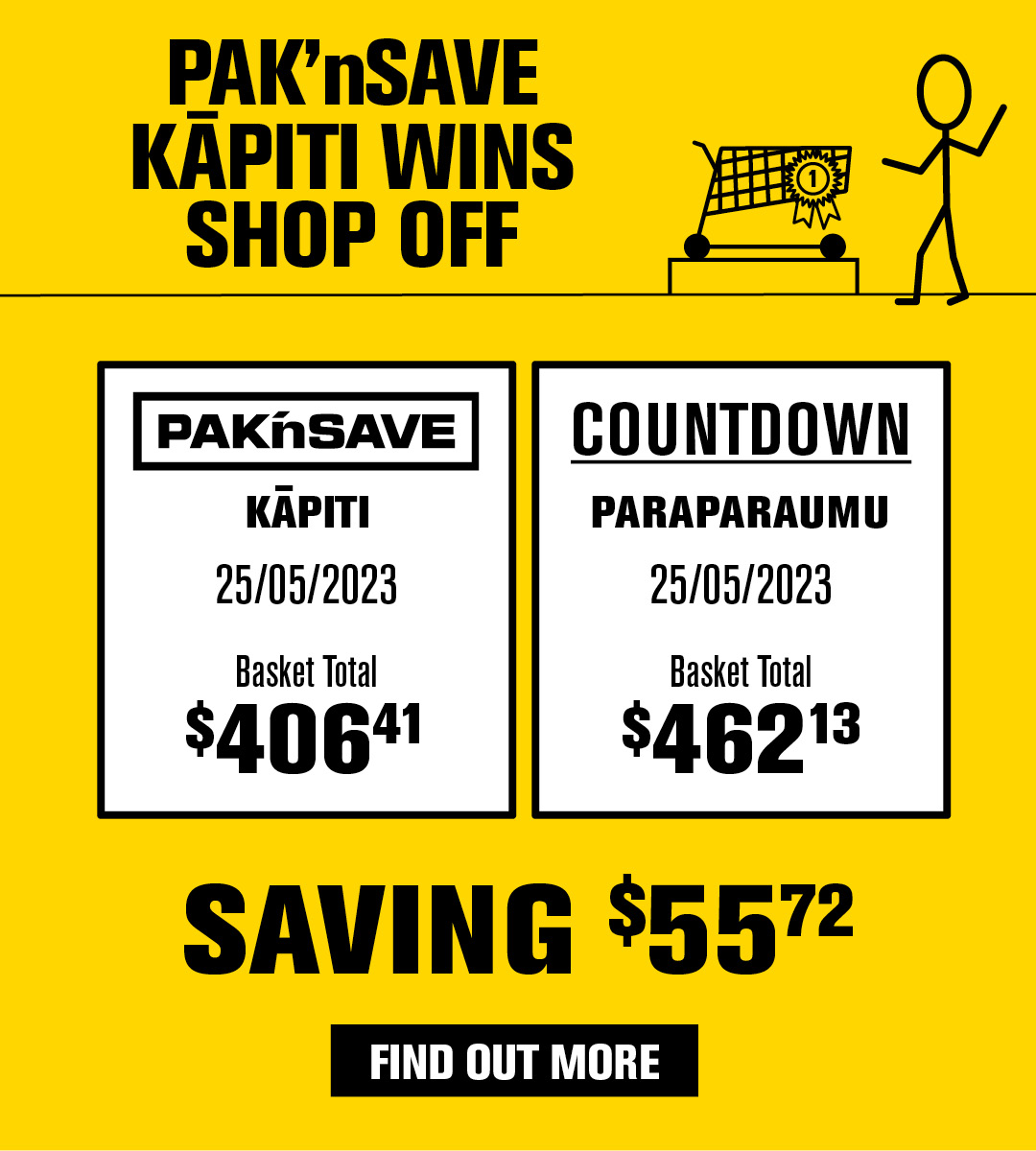 In Rotorua, the shop was completed by Helen, another working parent, who saved $48.65. The PAK'nSAVE Rotorua shop totalled an impressive $289.01 and the equivalent shop at Countdown Rotorua came in at $337.66.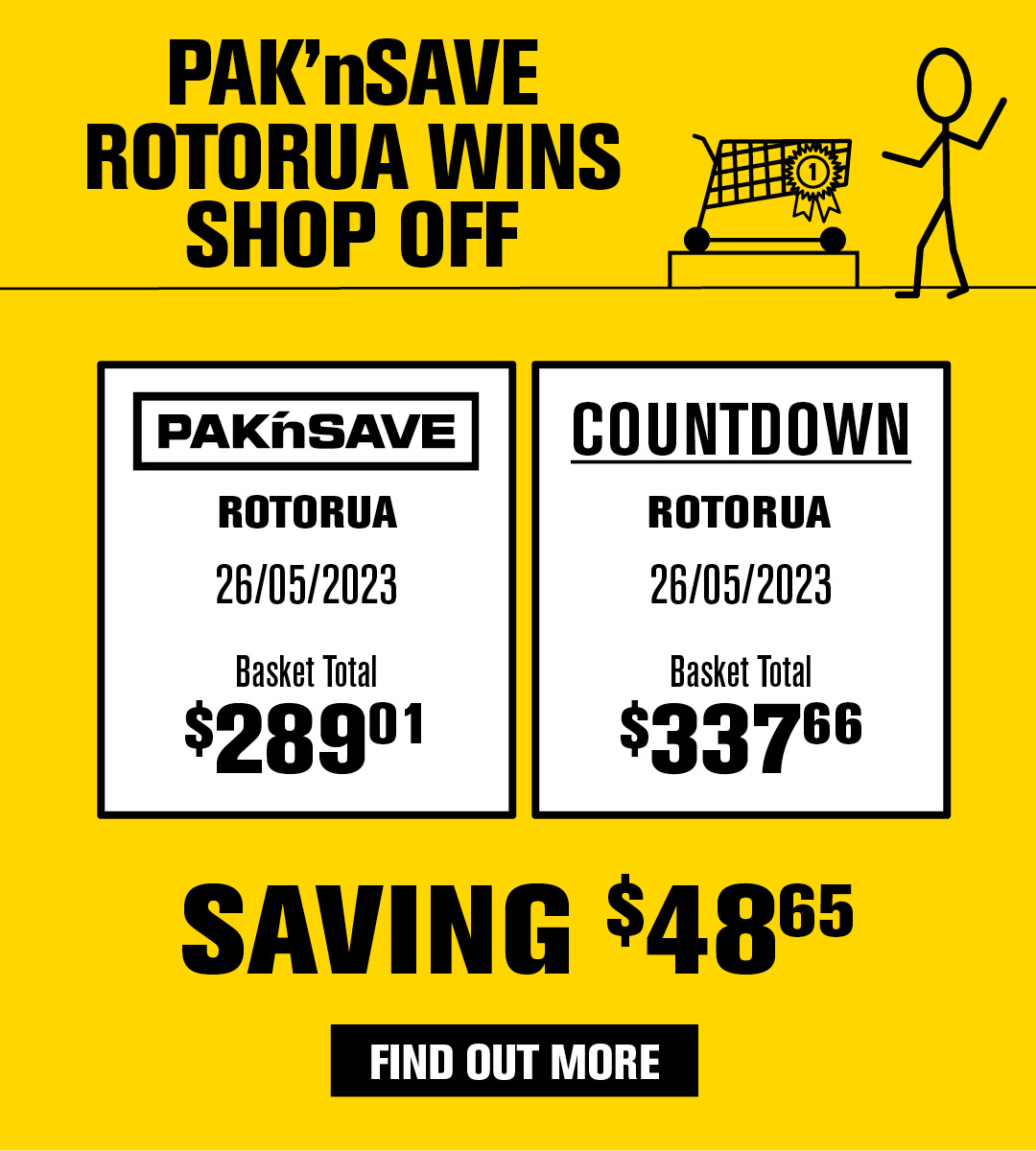 Hannah Massie, Marketing Manager, Retail for PAK'nSAVE says: "At PAK'nSAVE everything we do, we do to save our customers money, and our Shop Offs are just one of the many ways we are helping our customers out at the check-out."
"It's fantastic to see real people, making real savings just by shopping with us, that's what PAK'nSAVE is all about."
Check out the PAK'nSAVE website to find your local store, or to find out more information about Shop Off.
*PAK'nSAVE was named Most Trusted Supermarket for the 12 years in a row in the 2023 Reader's Digest New Zealand Trusted Brands survey, and ranked number 1 in New Zealand's leading company for Fairness in the 2023 Kantar Corporate Reputation Index.
** Groceries were selected by Samantha and Helen. Each of the shops reflect a typical weekly shop for each individual household. Equivalent (not identical) shops conducted. Weighted products and pack sizes equalised. Check out paknsave.co.nz/shop-off to see their shopping lists and other benefits received.