Young Foodstuffs butchers make their mark on national competition
18 August 2023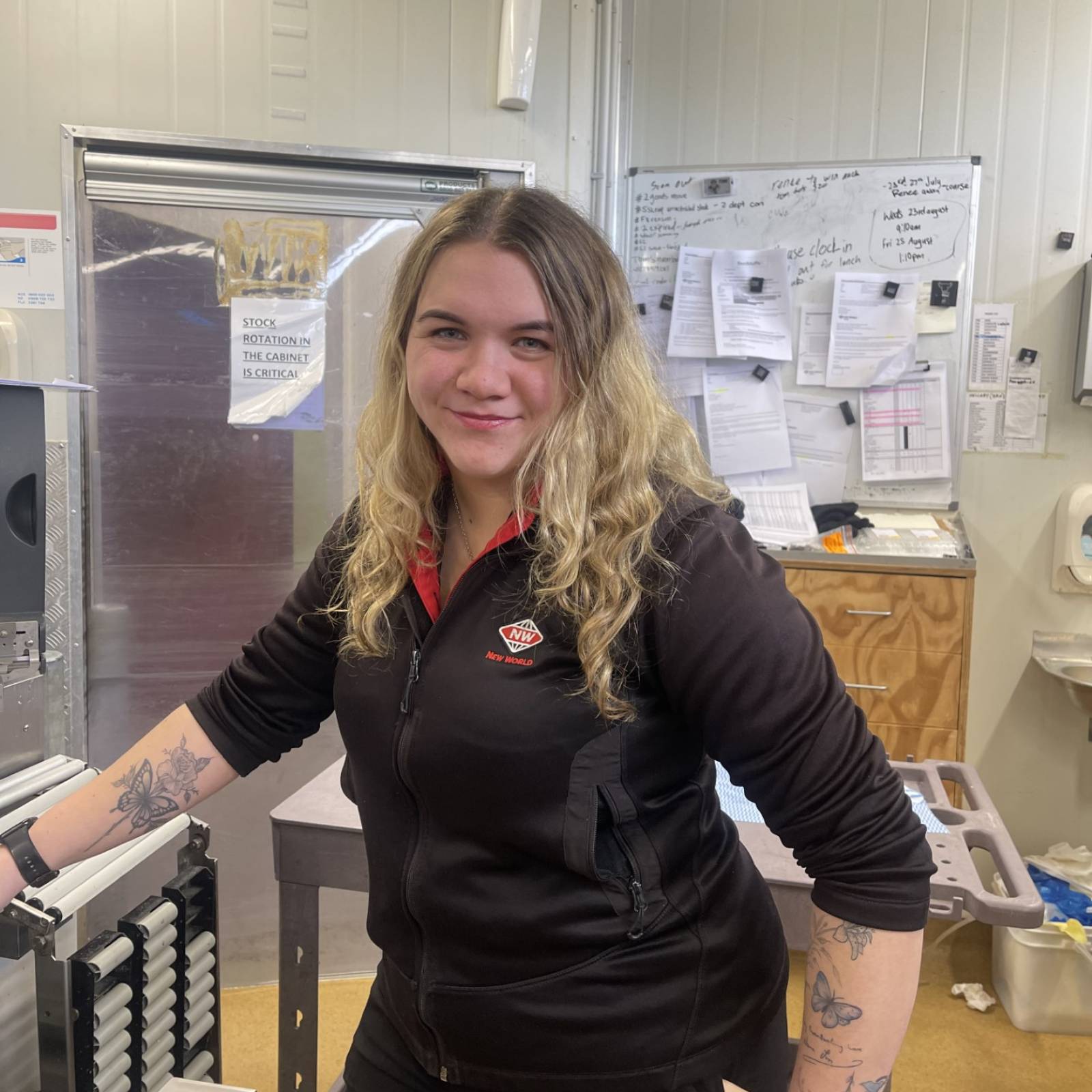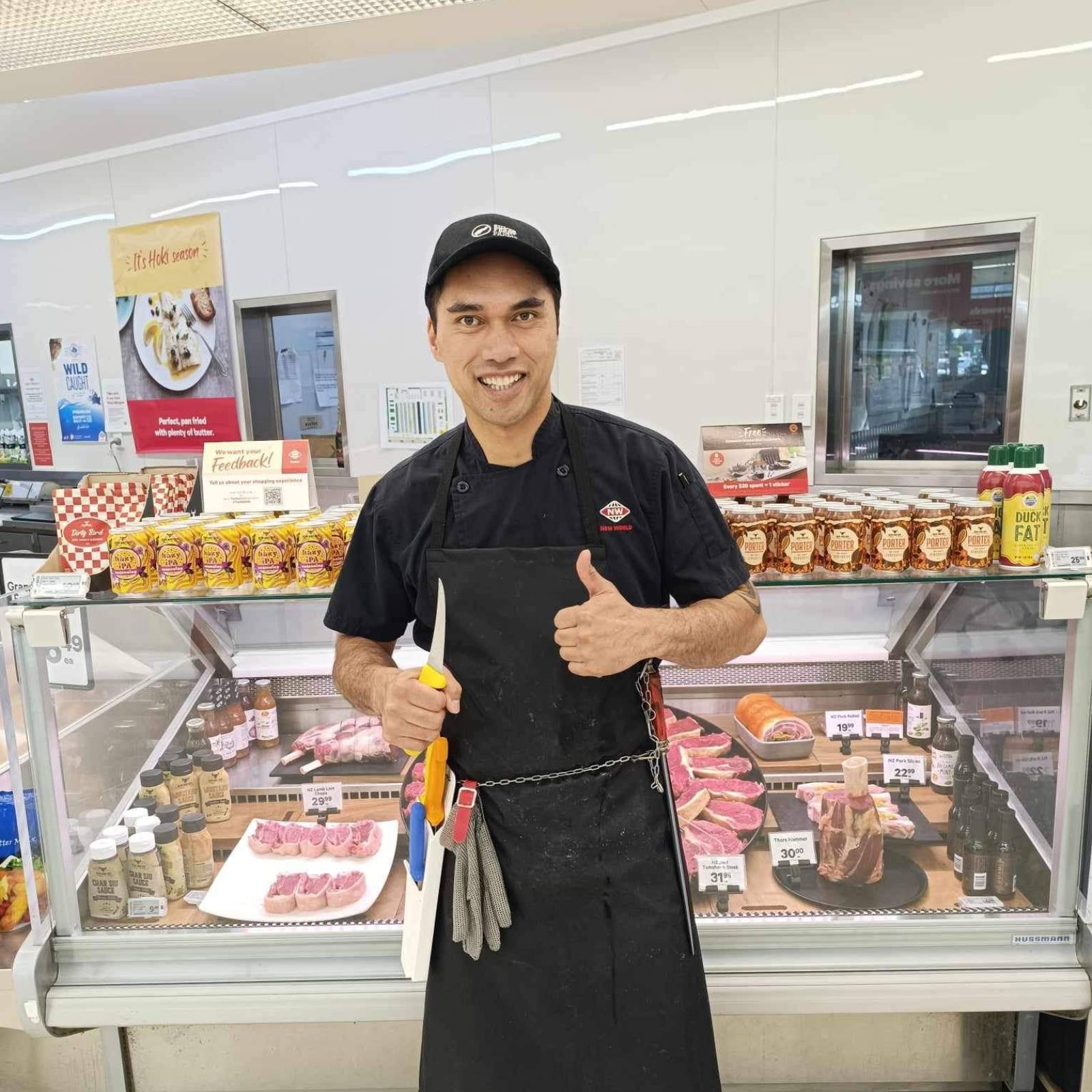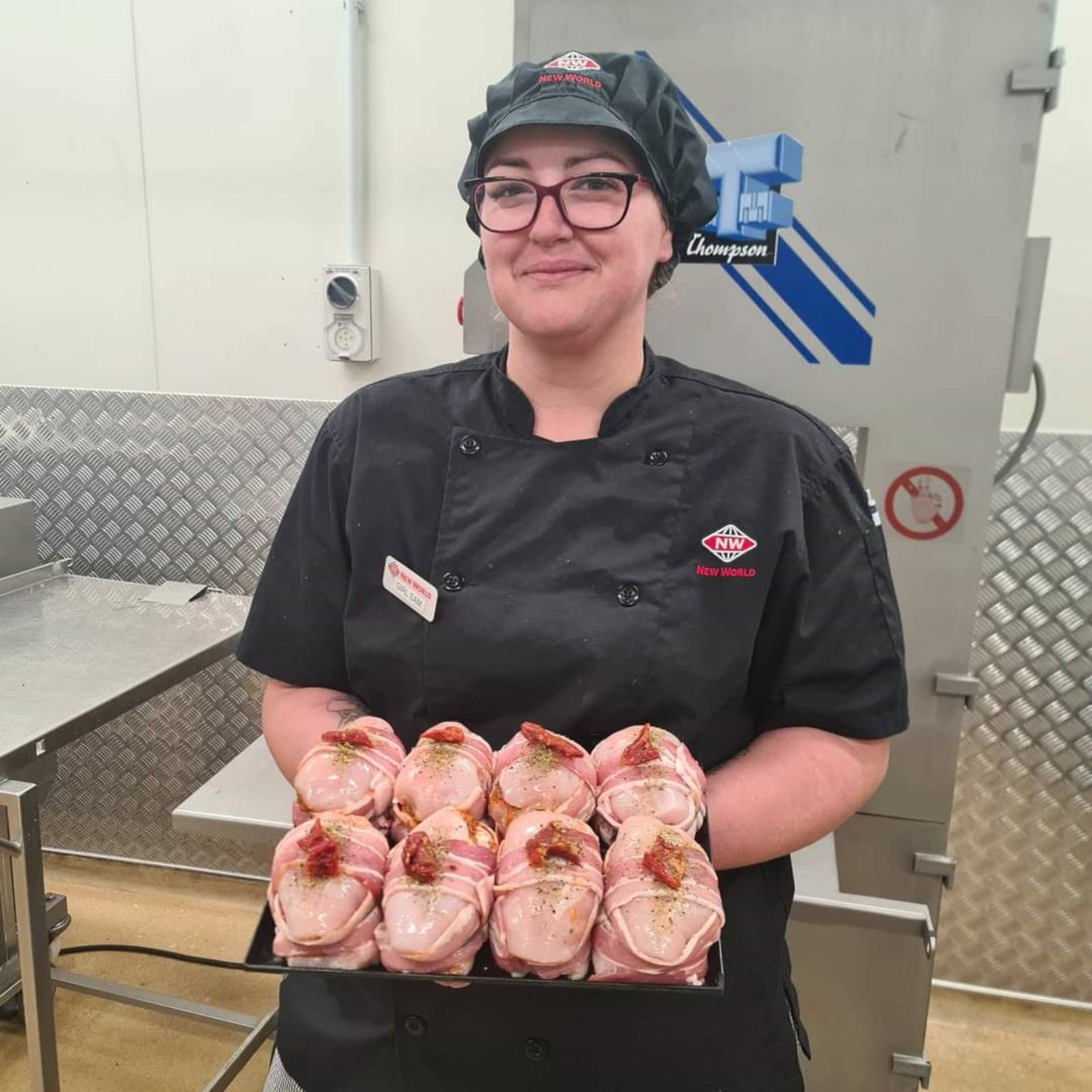 Finalists for the ANZCO Butchery Apprentice of the Year: Renee Steer, Anton Rameka and Sam Chapman
The finalists for the ANZCO Butchery Apprentice of the Year competition have been revealed, and this year, five of the six national competitors are Foodstuffs employees.
Open to anyone currently enrolled in a butchery apprenticeship, the annual ANZCO Butchery Apprentice of the Year competition gives up-and-coming butchers the chance to showcase their skills and gain recognition within the retail meat sector.
This year, five of the finalists come from New World and PAK'nSAVE supermarkets across the country - Anton Rameka from New World Regent, Sam Chapman from New World Prestons, Monika Remes from PAK'nSAVE Papamoa, Renee Steer from New World Marton, and Morgan Moore from New World Motueka – and all are young butchers midway through the Foodstuffs Butchers Apprenticeship programme.
The three-year initiative is run in collaboration with Skills4Work and provides young butchers with essential skills and on-the-job training to fast-track their career pathways.
Foodstuffs North Island Training Manager Butchery Hugh Robertson says the apprenticeship programme was developed to address New Zealand's butcher shortage by providing comprehensive training to 100 young Kiwis annually.
"Many new hires come into our supermarkets seeking general employment, and don't realise the opportunities that are available in specific fields such as butchery. Programmes like these allow us to expose them to specialised fields they may be interested in and nurture their potential for future success.
"All five finalists are perfect examples of the young talent we try and foster with this programme, and we couldn't be prouder of their success." Hugh says.
Anton Rameka, a finalist from New World Regent, says he has his sights set on winning the grand final, which will take him one step closer towards his dream of joining the Heller's Sharp Blacks – a team of Kiwi butchers who compete on the global stage.
"Watching them compete inspired me to take up a butchery apprenticeship and start taking part in my own events," he says.
Anton is the winner of the Upper North Island regional heat of the competition, one of six events held around the country.
The regional heats tasked competitors with breaking down an entire lamb leg, pork loin, beef rump and size 20 chicken into a display of value-added products, all while under the watchful eye of judges in a tight two-hour timeframe.
Renee Steer, a fellow finalist and trainee butcher says the time pressure was the most challenging part.
"It's a lot of cutting, boning and presenting to do in just two hours and I almost didn't make it. Winning came as a complete surprise and a total relief," she says.
Renee and Anton's successes have earned them a spot in the grand final held on August 24, where they will travel up to Auckland with the other regional winners to compete for the title of Butchery Apprentice of the Year.
"My parents are going to come support me though, which will help with the nerves. My store owner surprised me by booking them flights and accommodation, which I'm so grateful for," Renee says.
At the Grand Final, the ANZCO Foods Butcher Apprentice competitors will again be tested with a practical cutting test, in addition to a multiple-choice exam and a short interview.
The winner will receive a trophy, knife set and an all-expenses paid trip to France to compete in the 2025 World Butcher's Challenge as part of the ANZCO Foods Young Butchers of New Zealand team.
Not only are this year's finalists predominantly Foodstuffs employees, but for the first time, most are female, a change which finalist Sam Chapman says goes to show just how the industry is changing.
Sam says she proudly identifies as a "girly girl butcher" in an industry often perceived as masculine.
"I think there's this preconceived notion that female butchers can be 'tomboyish' but I'm the complete opposite. I would never act like anyone other than myself," she says.
The grand final takes place on August 24 in Auckland.