Foodstuffs holds price increases for customers below inflation in May
Wednesday, 15 June 2022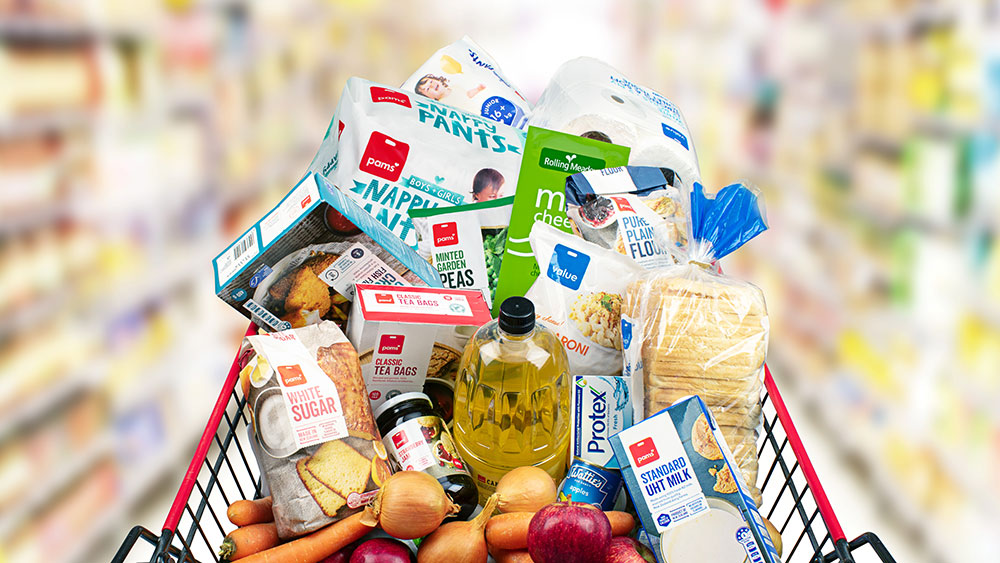 ---
Food price inflation continues to be at record levels globally, with the UK at 6.7% and 10% in the US - so the news food prices are up 6.8% for the 12-month period to May shows New Zealand is no exception.
Data from Foodstuffs shows the price of the same basket of goods measured in the Statistics New Zealand Food Price Index increased by an average of 4.7% for our PAK'nSAVE, New World and Four Square customers in May, meaning Foodstuffs Stores held food price increases below inflation and below supplier increases in May. This is due to our focus on delivering value to customers, despite ongoing cost pressures.
The Stats NZ Food Price Index (FPI) found in May that the weighted increase of food prices on the FPI basket of goods was 6.8%. The average cost price increase to Foodstuffs from suppliers over the same basket of products in the month of May was 6.9%.
We looked at the actual impact in May for our PAK'nSAVE, New World and Four Square customers and for the same FPI basket, the retail price to Foodstuffs customers increased 4.7% (based on the average FPI weighted sales) due to the impact of our Price Rollback Initiative and the co-operatives' ongoing focus on value. In this period, we've made good inroads in addressing prices in the face of inflation and supplier price increases and have managed to keep price increases 2.1% less than food price inflation.
So how did Foodstuffs hold price increases when our business is subject to similar price pressures as others? Especially when the cost of our suppliers' products make up 68% of every dollar of the checkout, the price of fuel continues to increase, wage inflation was up 3% in the March 2022 quarter, and global supply chain challenges are adding extra cost to good and transport.
The answer is that within the 19 cents of every dollar on the supermarket shelf we're responsible for, we're doing everything we can to keep costs under control, we're buying well and finding efficiencies in our business and helping New Zealanders find value. For instance, from Monday 16 May we rolled back the prices on more than 110 of the most commonly shopped grocery items by an average of 10% to 2021 levels. Across all PAK'nSAVE, New World and Four Square stores, the price roll back has saved customers $5.3million – most of this on everyday essential products like butter, cheese, vegetables, bread, and frozen proteins. These Rollback savings have been entirely funded by our Foodstuffs stores.
As 100% NZ locally owned co-ops and stores, we continue to invest heavily back into NZ and note that the Commerce Commission final report was very clear that supermarket returns in NZ were similar to those of other international grocery retailers in highly competitive markets like the UK, America and Europe (Commerce Commission market study into the retail grocery sector final report, page 57).
Delivering the very best value to New Zealanders is our number one priority by putting a focus on buying well, finding efficiencies, and helping New Zealanders find value in-store.
We'll continue looking for ways to support New Zealanders to find value every day, and we're getting on with implementing the Commerce Commission's market study recommendations to make a difference for New Zealanders.
The numbers
• Stats NZ Food Price Index (FPI) found food prices increased 6.8% in the year ended May 2022
• In May 2022, the average supplier cost price increase to Foodstuffs on the same products measured by the FPI was 6.9%
• On the same products, the increase to Foodstuffs customers was 4.7% - meaning Foodstuffs held prices at 2.1% less than inflation in May
• Foodstuffs is responsible for 19c of every dollar on the supermarket shelf, which covers our wages, costs, and provides our post-tax profit of 4c.
• The largest component of shelf prices is the price Foodstuffs pays suppliers for goods – 68c in every dollar.