Star shines bright for year of support
Thursday, 23 December 2021
Foodstuffs North Island tops off year of work with Wellington City Mission with a shining star and $20,000 donation to help deliver Christmas cheer to the local community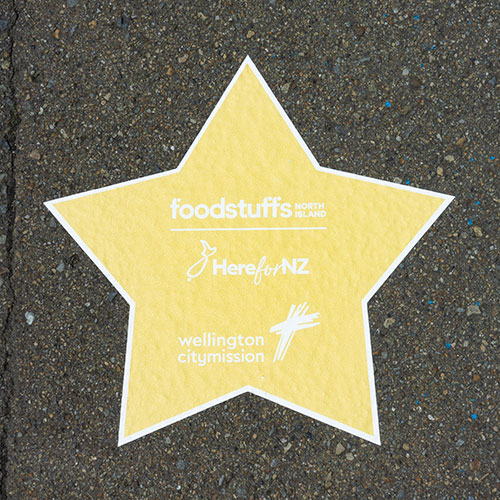 ---
A new star is shining on Wellington's waterfront, just in time for Christmas.
The star features as part of the Wellington City Mission's Walk of Fame, which recognises the charity's supporters, and is the finishing touch on a year of partnership between The Mission and Foodstuffs North Island.
"There is a cool story behind this star and the work and partnership that it signifies," says Foodstuffs North Island CEO Chris Quin. "It's been a long and challenging year, and we're so proud of the work we've done together with Wellington City Mission and what we've achieved, as we work to reach our shared goals of dignity and respect in the local community."
The year began with committed teams from Foodstuffs North Island and New World supermarkets assisting in the set-up of The Mission's Social Supermarket.
Making a shift from the traditional food parcel model for those in the community who need support with food and groceries, the Social Supermarket puts shopper experience and choice at its heart, enabling shoppers to pick their own grocery items from a wide selection of food and essentials in a normal store environment.
So far, more than 450 families have been able to shop with dignity at the Social Supermarket every month, with ongoing support from Wellingtonians and local New World stores including Thorndon, Railway, Wellington City and Newton helping keep shelves stocked.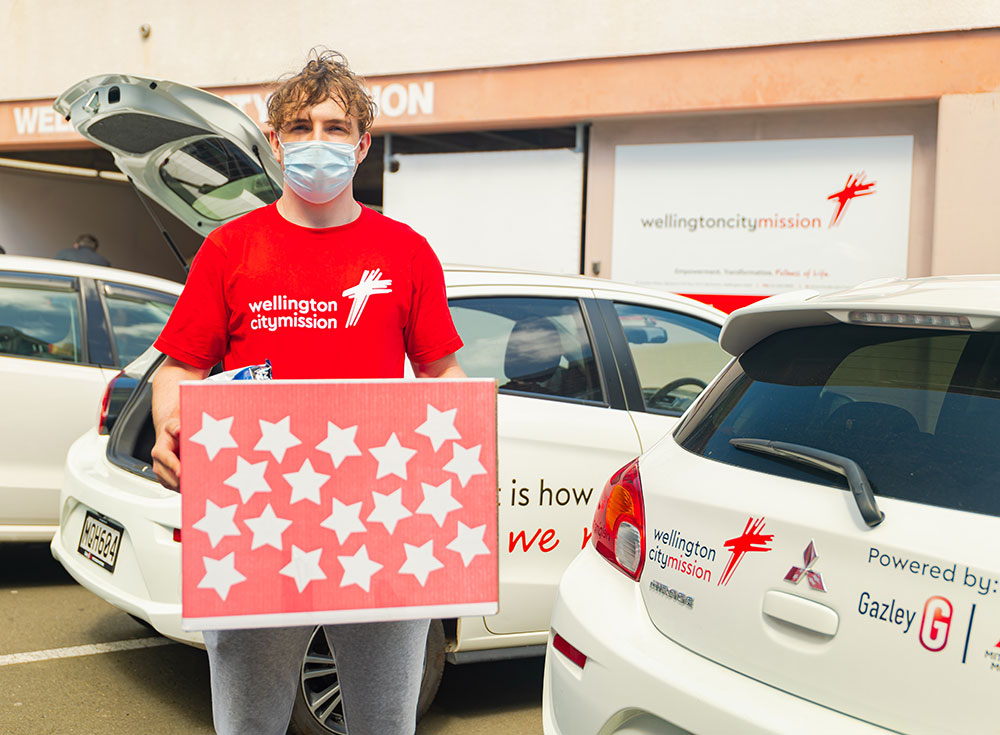 It was here that an emergency response donation triggered by the Delta lockdown in August, was also put to immediate use. The $50,000 donation from Foodstuffs North Island's #HereforNZ Fund helped ensured The Mission was able to meet the needs of the community and fill the shelves of the Social Supermarket for the significant increase in demand.
Foodstuffs North Island's #HereforNZ Fund is made up of store owner contributions from New World, PAK'nSAVE, Four Square and Gilmours stores in the North Island. It's a natural extension of the co-operatives commitment to be #HereforNZ, and a demonstration of its promise that every New Zealander should have access to healthy and affordable food.
"We're a Kiwi-owned and operated cooperative, with our store owners and teams personally embedded in the communities we serve. As part of our promise to be here for New Zealand, we want to make a genuine and positive impact in our neighborhoods," says Quin.
Hampers full of Christmas cheer
"After such a challenging year, and with Christmas just around the corner, we know the strain that many individuals and organisations will be feeling, and the extra need this brings."
To take some of that pressure off, Foodstuffs North Island's #HereforNZ Fund has contributed a further $20,000 to the Wellington City Mission, which will help the charity continue to provide support and good dose of cheer to the community this Christmas.
"Foodstuffs have been an integral part of how we support and care for our community. And the recent donation at this time of year has meant we've been able to head into Christmas confident we can meet the need," says City Missioner Murray Edridge.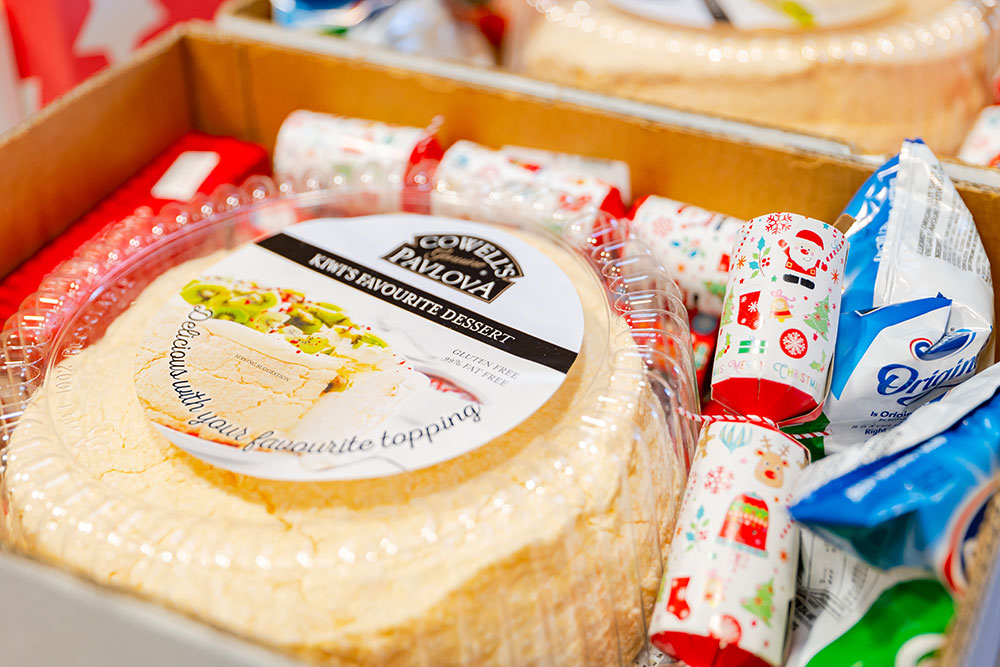 ---
One timely project is The Mission's annual delivery of Christmas hampers to people and families in need. More than 200 hampers will be filled with festive treats like ham and chocolates, so a classic Christmas still comes, whatever the situation at home.
And as the North-Pole-like hamper assembly line got underway early this week at The Mission's headquarters, some of the organisation's volunteers were treated too, with the added surprise of New World gift cards sent in thanks from Foodstuffs North Island in recognition of their hard work and sacrifice through the year.
"Like our teams, the Wellington City Mission team rallied again with the arrival of Delta, bravely working outside their bubbles to help look after others – all on top of the work they usually do. This was a way we could say thank you and acknowledge their important contribution to their community and our partnership."
Merry Christmas.