Becoming an Owner
Our Owner Operator model is what makes our Co-op truly great. Each store is led by a local grocer who knows their community inside out.
Local grocers own and operate every one of our stores and are committed to delivering what's right for our customers and communities.
Put simply, our Owner Operators are the heartbeat of the Foodstuffs North Island Co-op.
Becoming an Owner Operator in our Co-op is a rewarding career. You'll have the opportunity to lead your store to success while knowing you have the support and scale of the Co-op behind you every step of the way.
If you're looking for a new challenge, have a passion for people, and want to be a positive force for your community, ownership could be the pathway for you.
Searching, selecting, and developing future Owners is one of the most important things we do, and we take it very seriously. There are two paths to ownership, straight into a Four Square or our Supermarket Trainee Operator Programme (TOP).
Four Square ownership
If you're from outside the industry or haven't worked for a Foodstuffs brand before, owning a local Four Square could be a good option for you.
As a Four Square Owner you'll help New Zealand communities thrive. You'll get to know local faces and organisations. And, you'll learn how to operate a small-format, high-performing store. It's the perfect way to get familiar with the Owner Operator role within our Co-op.
What do we look for in our future Four Square owners?
To become a Four Square owner, you don't need to have previous experience working in the grocery trade.
We look for good, honest New Zealanders who have prior commercial experience, can lead a retail team, know what it takes to keep a small business humming and are keen on having a long and prosperious career in our Co-op.
Becoming a Four Square Owner could be right for you if:
You have your own capital to get started.
You want to build your reputation as an Owner in the Co-op.
You want to get stuck into one of NZ's most beloved brands.
Supermarket ownership
Many of our current and future Owners have worked within the Co-op for a number of years, and have gained valuable experience and mana along the way.
To become a supermarket Owner, you'll first need to find a suitable role in-store to learn about the industry and our Co-op. This will set you up for sponsorship by an existing Owner to enter an approval process. Initial steps on your pathway to Ownership include an assessment centre and being invited to join a cohort of future Owners on our Trainee Operator Program – a bespoke 12-18 month leadership program.
On completion of the program you'll receive final approval from our Board before you are ready to start your Ownership journey. Along each step of the way your sponsor, as well as a team of leadership development experts will guide you all the way until you have successfully purchased your first store .
Hear from some of our recent programme graduates: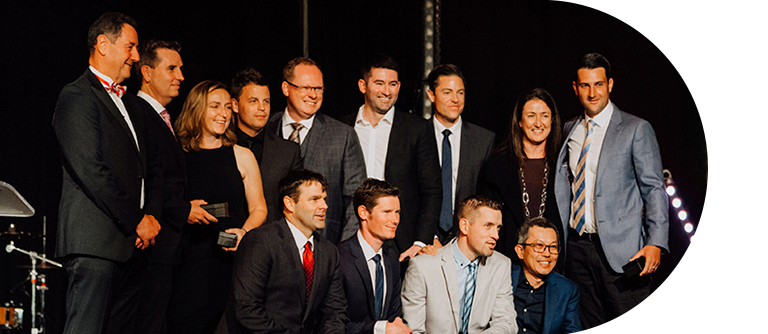 Becoming an Owner
Are you interested in ownership opportunities within our Co-op? We would love to hear from you.
For more information, head to the ownership page on our careers portal.