Our COVID-19 response
With the privilege of trading during COVID-19 lockdowns, we have stayed focused on the safety of our customers and teams, and ensuring Kiwis have access to grocery essentials.
Operating during COVID-19
Our business was one of the few that was able to trade during the 2020 COVID-19 lockdown. As the crisis evolved, we focused on supporting our team members around the country. We were committed to ensure New Zealanders had access to food and grocery essentials, and to look after the safety and wellbeing of all teams and our customers.
It was a year unlike any other, with stores facing mass panic buying and crowd control, record orders flying out of our distribution centres, and trucks driving through the night to restock store shelves.
But we embraced the challenges and it's a chapter in Foodstuffs' history we feel incredibly proud of.
Supporting Kiwi social organisations
In April 2020, Foodstuffs' brands committed to donate more than $1 million to help New Zealanders facing tough times due to the impact of COVID-19. New Zealand's charities and community support organisations were seeing significant and prolonged demand, and our contribution would help them meet this demand as they supported our most vulnerable to get back on their feet and look to the future.
In total, we supported 54 social organisations across New Zealand who fed, supported, housed, and lifted up those who were adversely impacted by COVID-19 and continue to do so.
Helping our people
We also supported our Foodies, suppliers, communities, and customers by:
Giving priority entry and checkout access to emergency services and medical personnel at every store across New Zealand.
Recognising our people's sacrifice and tremendous efforts to keep New Zealanders fed by giving all waged frontline, distribution, and transport employees nationwide a 10% pay allowance on top of what they earned during lockdown.
Protecting our most vulnerable by continuing to pay those who couldn't work during lockdown so they could stay safe at home.
Hiring 1,600 additional staff from deeply affected industries such as aviation, hospitality, and tourism. This was to help meet the increase in customer demand and provide employment opportunities to people who weren't working.
Supporting our supplier community by giving small and medium-sized suppliers the option to move to 10-day payment terms, providing them with financial certainty and business surety.
Partnering with the Student Volunteer Army to help get grocery essentials to elderly and vulnerable New Zealanders who were unable to leave home during lockdown.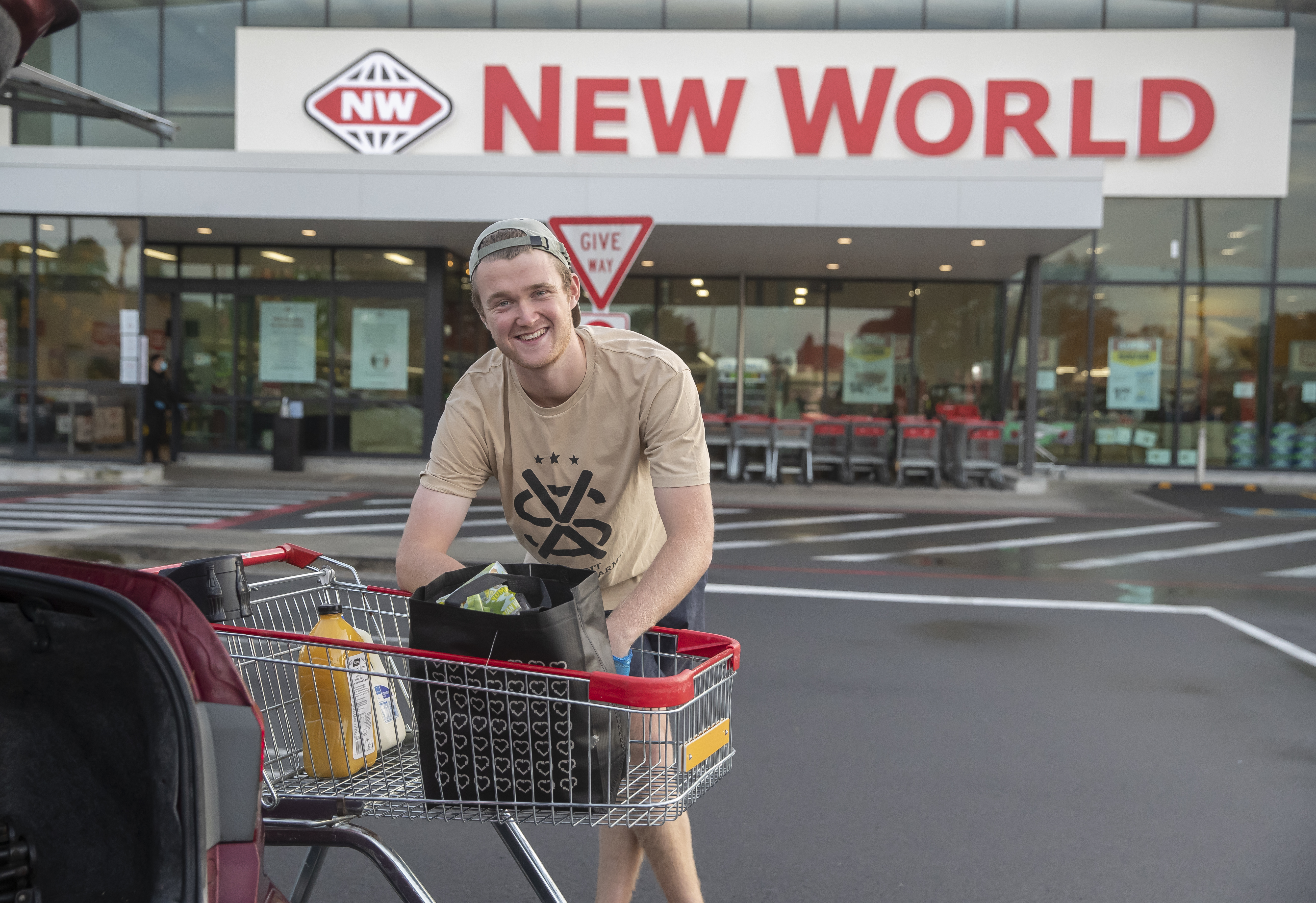 "We saw the need to support the older and more vulnerable members of our community and enable them to keep themselves safe during this difficult time. Ensuring they were able to access groceries was an important part of that puzzle and New World's support and partnership in making that happen was integral in enabling us to scale quickly and safely."- Sam Johnson, Founder and Chief Executive of the Student Volunteer Army