New World's Family2Family appeal sees a record number of donated food bags delivered to City Missions and foodbanks across New Zealand
28 July 2023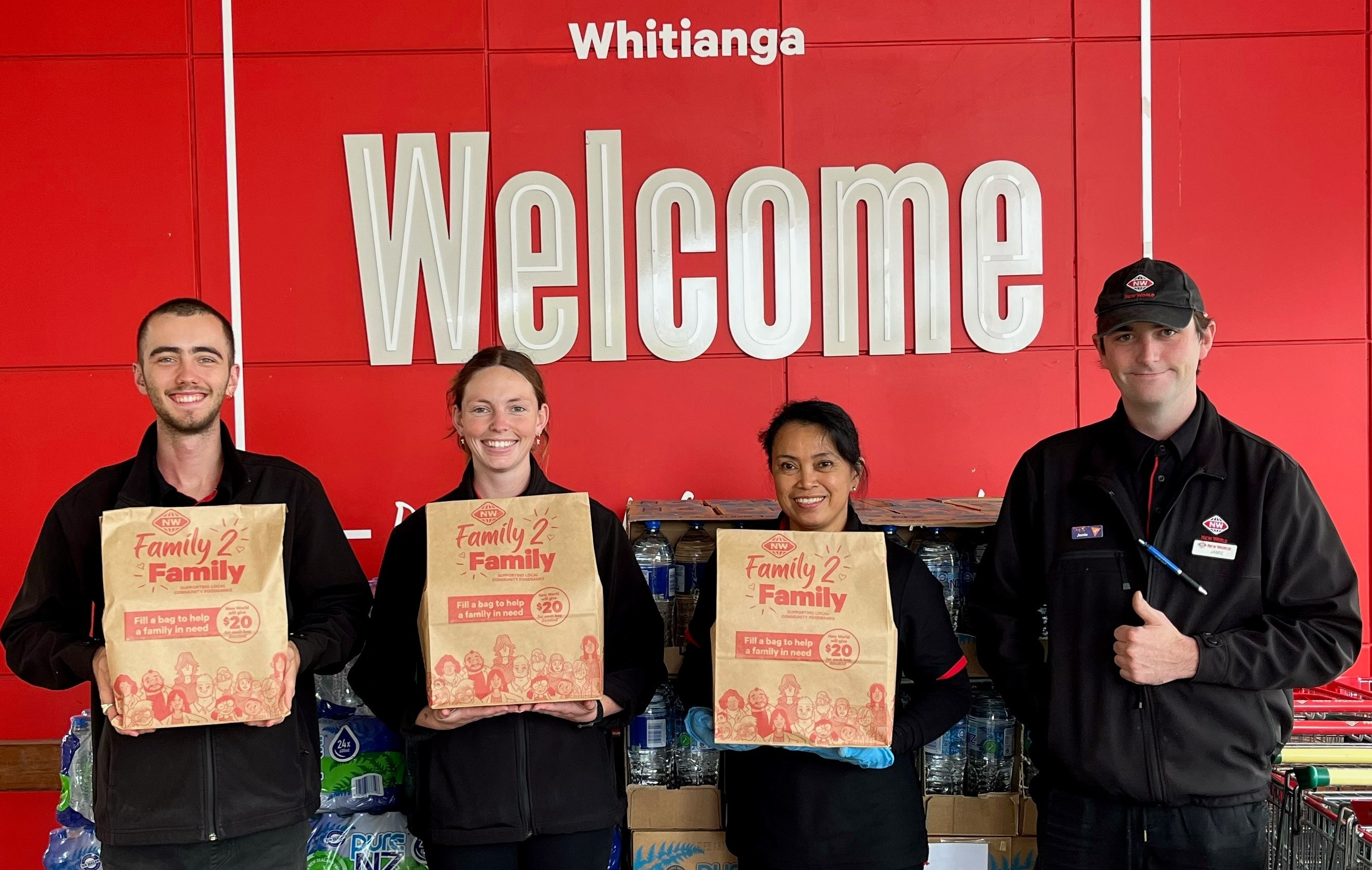 New Word's recent Family2Family appeal which ran over April and May this year, saw Kiwis give generously, donating 23,867 food bags which have now been supplied to City Missions and foodbanks across New Zealand. This was the highest number of donations since the appeal went nationwide four years ago.
During the campaign, New Zealanders picked up special Family2Family paper bags from New World stores, filled them with foodbank friendly items and left them in the store's donation station for store teams to distribute to the City Missions and local foodbanks. New World also contributed an additional $250,000. These funds have now been distributed across City Missions and local foodbanks throughout New Zealand.
New World spokesperson Giselle Bleakley says she was blown away by the generosity of Kiwis, with customers appreciating the opportunity to give back to their local communities.
"We know that now more than ever, many families are doing it tough. For those who're in a position to help, having an easy way to support their local community is hugely valued and we've had a lot of positive feedback from customers about the experience."
"Our annual Family2Family appeal is all about providing much needed products and generating awareness for families who need a bit of help through our City Mission and foodbank partners and it's something our people love supporting too. Our local teams get a lot out of providing all the logistics and heavy lifting that goes on behind the scenes enabling the generosity of our customers to make such a big difference to our City Mission and foodbank partners," she says.
For the Christchurch City Mission, the Family2Family donations couldn't have come at a better time. Christchurch City Mission Social Services Manager Zucchi Leonard says the appeal has been vital in stocking the shelves of the Mission's new self-serve foodbank ahead of its opening last month.
"The New World teams were here helping put the Family2Family donations on our shelves which was so appreciated, but we know that for some items they'll be gone as quick as we get them in," she says.
Family2Family is New World's major annual appeal, forming part of its commitment to be Here for NZ delivering on promises made to provide every New Zealander with access to healthy and affordable food and supporting local communities to thrive. Giselle says the New World team are proud of the way the appeal continues to gain momentum.
"Family2Family is now a well-established national appeal that makes a real difference at a grassroots level, and both our customers and our team members get to see the impact it has on our communities which is one of the aspects that makes it so special," she says.